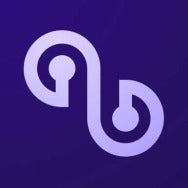 Adobe has announced that it has rebranded its Carousel photo sharing app with a new name: Adobe Revel.
The rebranding has no immediate impact on current Carousel users, as only the program's name has changed, for now. Subscriptions will not be affected.
Updates to the program, and all references to it on the Adobe Website and on the Mac App Store will now reference the new name. The program's Facebook page and Twitter (@AdobeRevel) account will also reflect the new name. Revel documentation will retain some carousel references as they pertain to the photo library functions of the program.
A blog post by Revel's senior product marketing manager Chris Quek, posted 24 hours after its Lightroom 4 beta announcement, stated the reason for the name change. "Revel means to take great pleasure or delight…and that's what we hope to do in the future as we continue to add more functionality and fun to the app. In the future, you can expect we will also be able to offer additional photography solutions on the newly named Adobe Revel platform."
The new Adobe Lightroom 4 beta also contains an export plug-in to Adobe Revel.
A minor update to the program offers some small fixes, including the addition of auto import from the iPhone or iPad Camera Roll to Revel and photo sharing via Flickr. The auto-import function lets you choose a carousel where all phone or tablet photos should reside. Photos taken with the Camera App or a third-party photo app will be imported into the selected carousel when Revel is activated and when you're in that carousel.
While core aspects of the program remain the same for now, Adobe says the future will bring a variety of new features to Revel, and that those improvements will take it beyond the old Carousel moniker.