The Stickies app built into Mac OS X isn't for everyone, but its devotees—and I count myself among them—can't live without it. Using the app, which lets you play Post-It-style notes on your desktop, is pretty simple. But a pair of hints from Keir Thomas's excellent Mac Kung Fu streamlines the steps for starting a Sticky so simply that you'll soon be Stickying more speedily than ever before.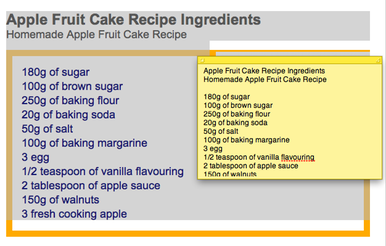 The first option Thomas shares involves using a built-in Service. We've extolled Services plenty, but one such Service makes the act of creating a new note as easy as highlighting the text and/or images you want to jot down and pressing a keyboard shortcut. That shortcut? Command-Shift-Y. (That's the same as going to the current application's self-named menu, choosing Services, and then selecting Make New Sticky Note.) Your new note will near-instantly appear on your screen, containing the text you just had selected.
If keyboard shortcuts aren't your preference, Thomas shares a second approach, too. You still start by highlighting whatever it is you'd like to save in Sticky form. In this method, however, you simply drag your selection onto the Stickies icon in your Dock. Once again, your newly-created note will leap to the front of your screen, reflecting the entirety of your selection.