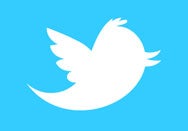 Twitter has acquired Internet security firm Dasient, the Sunnyvale, California startup said on its blog on Monday.
Dasient, which describes itself as a cloud-based Web antimalware technology company, introduced in 2010 a service to protect advertisement networks and publishers from malicious ads.
"Over the last year, we have been very active in securing the ads and content of the some of the industry's largest ad networks and websites," Neil Daswani, the company's co-founder and chief technology officer, said in a blog post.
Before that in 2009, the company launched its web antimalware platform, capable of scanning URLs (uniform resource locators) and websites for the presence of harmful content.
The acquisition fits with Twitter's plans to expand revenue from advertising including promoted Twitter messages and accounts.
By joining Twitter, Dasient will be able to apply its technology and team to the world's largest real-time information network, Daswani said. The Dasient team is joining Twitter's "revenue engineering" team, he said.
Twitter said in a message that "Dasient is joining the flock!", and referred to Daswani's blog post. Financial details were not disclosed. Twitter did not immediately respond to a request for information on how it plans to use Dasient's technology and services.
As part of the merger, Dasient is winding down its business and is no longer able to accept new customers. The company, which was founded in 2008, was funded by Google Ventures among others.
Twitter acquired earlier this month Summify, a startup that summarizes content in people's Google, Facebook and Twitter feeds and delivers a daily digest through email, on a website or to a user's iPhone.