For the masses, January might just be a time to embark upon—or, for the less fortitudinous of us, give up on—New Year's resolutions, but for Apple fans and users, it's also synonymous with Macworld Expo, the annual show featuring Apple-related vendors, panel presentations, and conference sessions. The event, rebranded this year as Macworld | iWorld, kicks off this week in the West Hall of the Moscone Center in San Francisco, and runs from Thursday, January 26 through Saturday, January 28.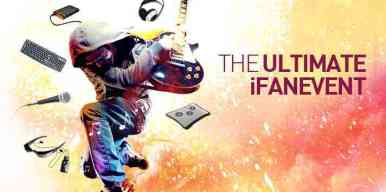 The show's new name reflects an embrace of Apple's other major platform, which has been an increasingly large part of the show in previous years. Given that only this week Apple announced that it has cumulatively sold 315 million iOS devices, it makes sense to better incorporate this huge—and hugely profitable—sphere of products.
But the name isn't the only aspect of the show that's changed this year. Billed as the "ultimate iFan event," Macworld | iWorld sports a renewed focus on the community of users, emphasizing the way that people use Apple products to create music, films, art, and more. That's in addition to all the usual conference fare, such as presentations, tech sessions and workshops, and a packed exhibit hall.
Sight and sound
Music in particular is a major part of the event this year. Macworld | iWorld's new Music Experience will feature a number of performances from artists including BT, moe., Atomic Tom, and more, in addition to a DJ battle and bash, drum circle, and a number of sessions and talks produced in association with the Berklee College of Music. And that's not even counting the performance by indie rock band Modest Mouse at the opening night launch celebration, Macworld | iWorld Blast.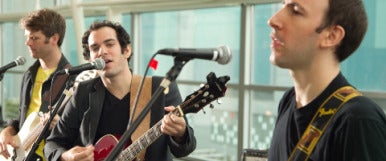 If film is more your milieu, there are a number of attractions at Macworld | iWorld's a Film Event, including a screening of Olive, the first feature film shot entirely on a mobile phone; the iPhone Film Festival; a Q&A session with the technology team behind South Park, featuring an exclusive screening of an unaired episode of the show; and an interactive episode of the online show Beckinfield featuring TV director and Star Trek: The Next Generation star Jonathan Frakes (not to be confused, of course, with our own Dan Frakes).
For art aficionados, there will be a number of showings throughout the event, including a South Park art gallery, a digital art gallery, iPad sketch stations, and the Super Art Fight event, which sees artists facing off in a live art competition.
Talk the talk
Those who come to Macworld | iWorld to learn more about using their Apple devices won't be disappointed, either. More than 30 speakers will present more than 75 Tech Talks (previously dubbed the Users Conference), ranging from how-to sessions to presentations by experts on a variety of topics. You'll find everything from a talk by the Sacramento County coroner on the use of Apple products in forensic investigations to the team from iFixit fixing Apple hardware on the spot, along with almost every conceivable topic in between.
If you prefer your learning in bite-sized chunks, the new RapidFire event features a variety of speakers giving five-minute presentations about their topics (and, as an added bonus, it's hosted by yours truly).
On the other side of the spectrum, you can dive headfirst into the full-day workshops on topics like photography, creating presentations, automation, troubleshooting, and more. And the concurrent MacIT conference immerses technology professionals in training on deploying Apple technology in the enterprise.
Exhibit A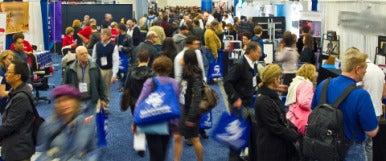 Apple may no longer be showing off their products at the event, but with more than 300 vendors, the Macworld | iWorld exhibit hall will be far from empty. The show is reprising last year's Mobile Apps Showcase, a densely packed series of booths focusing on software for iOS devices. This year, that area will be joined by a brand new OS X Zone, which provides a similar experience for Mac software developers.
Among the vendors you'll find on the show floor are names such as Bang & Olufsen, Blue Microphones, Flexibits, Garmin, HP, Marketcircle, Nuance, Other World Computing, Rogue Amoeba, Scosche, Seagate, and many more. And, of course, with vendors come show deals, with more than 30 exhibitors offering special show-only deals.
If it's the cream of the crop you're interested in, tune in on Friday, when Macworld will present its annual Best of Show awards, to recognize the best products debuting at the event.
It's a Macworld, after all
Speaking of which, what would the show be without modest participation from Macworld's own line-up of editors and contributors? In addition to appearing in a variety of Tech Talks, interviews, and other sessions, Macworld will be hosting a variety of panels and discussions on the Macworld Live stage in the Exhibit Hall throughout the show.
If you can't make it to the show this year, don't worry: All the Macworld Live stage events will be streamed live on the Web. And if you are at the show, don't be shy: Stop by and say hello.