Sandvox, the visual Web design and authoring package from Karelia Software, is forging ahead with new features in its version 2.5 update, which arrived just in time for Macworld | iWorld.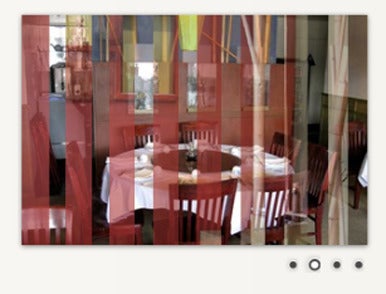 Often considered a viable substitute for Apple's iWeb, Sandvox 2.5 offers new slideshow functionality, support for exclusive Lion features, and additional language support. It also provides an easy way to announce your site or its updates via popular social networking channels such as Facebook, Twitter, or LinkedIn, or by email.
"Sandvox makes it super fast to add a slideshow to your Website, including some awesome between-image transitions," said Dan Wood, president of Karelia Software. "There was a lot of work under the hood, so Website creators don't have to do any heavy lifting."
The new slideshow functionality, which is packed with a variety of eye-catching transitions, promises to enhance the presentation capabilities of your Website. Users can now showcase image collections as a slideshow by dragging and dropping them onto the new Slide Show object. Options for timing, transitions, and captions are adjustable in the program's object inspector. In addition, the photo grid now supports displayed captions derived from page contents.
Sandvox ran on Lion before, but now it takes better advantage of some of the unique features in Apple's latest OS. Lion feature support includes Resume, Autosave, Versions, and Fullscreen mode.
Advancements in under-the-hood engineering, including a publishing engine overhaul, new placeholder displays, improvements to .m4v file compatibility, Quick Look support, and text layout and alignment enhancements, drive many of the new features in this upgrade.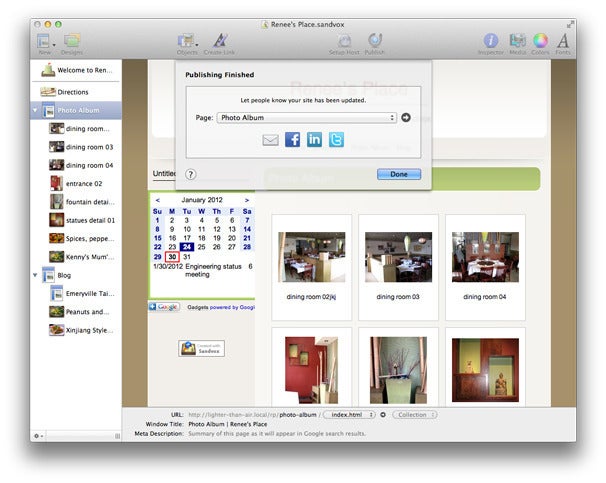 Sandvox 2.5 works with Mac OS X 10.6 or higher and is currently available in English, German, French, Spanish, Italian, Brazilian Portuguese, and Chinese. It costs $80 and is available either from Karelia Software or via the Mac App Store. Registered owners of Sandvox 1.x can upgrade to Sandvox 2 for $50. The Sandvox 2.5 update is now available for free for any registered owner of Sandvox 2.