Sure, your significant other may welcome yet another box of chocolates or heartfelt card this Valentine's Day. But some of us believe that nothing says "I love you" more than the gift of Apple products. And if you're going that route, you're running out of time to ensure delivery in time for February 14.
iPhoto print products—personalized photo books, calendars, letterpress cards, and the like—must be ordered by February 1 to guarantee that they'll be ready when Cupid starts aiming arrows, if you prefer the more affordable standard shipping rates. If you're willing to spring for expedited shipping, you can slack off until February 6.
If you want to give the gift of an engraved iPad or iPod, place your order by February 4. And if you're showing your love with by giving an Apple TV or an iPhone to your significant other, place that order by no later than February 6.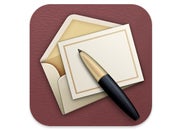 And if you forget about all these deadlines and decide that a customized photo card printed on 100 percent cotton paper and mailed directly to your loved one's home is the way to go, you can send one with the Cards app through February 8, and still have your thoughtful sentiments arrive in time for Valentine's Day.
For Apple's complete list of shipping deadlines, visit its website.