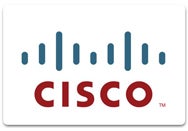 Cisco Systems developed its latest enterprise access point with corporate bring-your-own-device policies in mind, aiming to give tablets and smartphones, as well as traditional workplace devices, strong and consistent performance.
The Aironet 3600 Series AP can use four antennas in a MIMO (multiple-in, multiple-out) configuration with three spatial streams, forming beams to extend the reach of the network, said Sujai Hajela, vice president and general manager of Cisco's Wireless Networking Business Unit. It can provide optimal speeds to clients that have just one or two antennas as well as to laptops with three or more antennas, Hajela said.
MIMO is the key ingredient in the current Wi-Fi standard, IEEE 802.11n, as well as in other types of advanced networks. The technology uses an array of antennas to create multiple streams of packets through space. Combined with beamforming, MIMO can make a device's connection to the network not just faster but also steadier as a user moves around.
In addition to its so-called 4×4 MIMO with three spatial streams, which Cisco claims is an industry first, the Aironet 3600 includes the company's ClientLink 2.0 software. ClientLink allows the AP to compensate for the limitations of weaker client devices and improve the speed of all clients on the network, though laptops with three-stream capability still may get more speed than tablets and phones, Hajela said.
Apple iPads and other tablets are creating challenges in virtually every enterprise with a wireless LAN, according to analyst Mike Spanbauer of Current Analysis. Tablets hold great promise because of portability and long battery life, but they place high demands on networks because they are so often used for multimedia consumption, he said. Tablets are also ideal for accessing virtual desktops, which will only increase their adoption and network usage over the next few years, Spanbauer said.
Even most laptops in offices today are only dual-stream devices, along with a few three-stream devices, but the architecture of the new Cisco AP should help all types of devices to get better performance, Spanbauer said.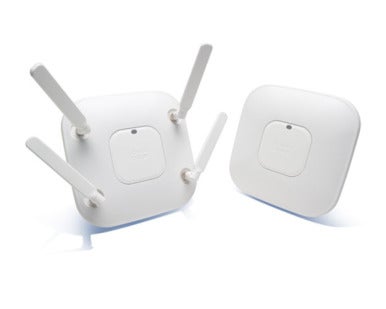 The Aironet 3600, the new top of Cisco's enterprise Wi-Fi line, does not use the emerging 802.11ac standard, which is designed to deliver more than 1G bps (bit per second). Cisco said it is working on making sure that standard meets enterprise requirements but has not disclosed any product plans. Pre-standard, consumer-level 802.11ac gear is expected on sale by the third quarter.
However, enterprise-class 802.11ac products aren't likely to go on sale until late this year or early 2013, and the first of those probably won't be made for the standard's top speed, analysts said. Meanwhile, the need in many organizations is urgent.
"Enterprises can't stand by and wait," said Gartner analyst Paul DeBeasi. "There are now more Wi-Fi devices than humans in many enterprises," a development that has only come about over the past year or so, he said. Companies are scrambling to provide enough capacity to serve all those clients.
The Aironet 3600 has a modular design for future hardware upgrades, through a slot in which IT administrators will be able to add components for improved security and other capabilities. The first module for that slot will be an optional dedicated unit that can scan all 23 available Wi-Fi channels for wireless probes and rogue APs that could pose threats.
The new AP is available worldwide immediately for a list price of $1,495 with internal antennas and $1,595 with external antennas. The add-on scanning component is scheduled to ship by the end of this year.