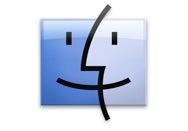 OS X's Quick Look lets you view a file's contents by selecting it in the Finder and then pressing the spacebar. There's no need to wait for the file to open in an application—it appears immediately, so you can look up a number or date, or simply see if this is the file you want. Read text files, RTF files, Word documents, Excel spreadsheets, and PowerPoint documents. Sneak a peek at Pages, Numbers and Keynote files. Play videos, in many formats, and even listen to music files. But as handy as all that is, Quick Look can do even more:
1. View multiple files with Quick Look
If you've selected a file in the Finder and viewed it with Quick Look, it's easy to check out other files in the same folder too. Just press the arrow keys. If you're in List View or Column view, press the up- or down-arrow keys to view other files. If you're in Icon View, you can move up and down, but you may need to use the right- and left-arrow keys to see items in other columns. Using this technique, you can leaf through a whole folder of files by selecting the first one, pressing the spacebar, and then using the arrow keys to see the others.
2. See more than just the first page
When you open a multiple page file with Quick Look, you can scroll through it to see the entire document. For example, if you select a PDF file and press the spacebar, the first page will appear along with thumbnails of the other pages in a sidebar to the right. To read these pages, either use your mouse or trackpad to click on them, or press the Page Up or Page Down buttons to move through them. (If you're on a laptop, you'll use Fn-Up Arrow and Fn-Down Arrow to do the same thing.) This also works with documents created with Apple's Pages, Numbers, and Keynote, as well as with Microsoft's Word, Excel, and PowerPoint, among others.
3. Copy and paste Quick Look content
By default, you can only view the contents of your documents in Quick Look; but a hint recently published on Macworld shows how to turn on a hidden feature that will let you copy text from documents as well. Only one simple Terminal command is required.
4. Preview attachments in Mail
If you receive an attachment with an email message in Mail (and OS X can read that attachment), you can click on the Quick Look button near the top-right of the message to see it.

If there's more than one attachment, arrows will appear at the top-left of the Quick Look window; click on one of these to see the next or previous attachment. You'll also see an Open With Application Name button, which lets you choose to open the file you're looking at in its appointed application. (As of OS X Lion, you'll see this option in most situations when you use Quick Look.)
When you've finished viewing your attachment, press the spacebar, or click on the close button (labeled with an x) to dismiss the Quick Look window.
5. Look more closely at Spotlight results
If you use Spotlight to search for files on your Mac, you can access a kind of Quick Look option when you're looking at your results. Hover your cursor over a search result to see the contents of the file. For example, hover over a Webpage to see what it looks like; hover over a video or music file, then move your cursor over the display and click the arrow button to play it; hover over a Word document to see its content.
6. View iTunes items without interrupting your music
While you can't use Quick Look in iTunes—selecting an item and pressing the spacebar plays it—there is a way to access a Quick-Look-like feature from within the program. Using Doug Adams' Have a Quick Look Apple script, you can view PDFs and sample music files without switching away from what's playing. You can also preview videos. Just select an item in iTunes and access the script from the Script menu (labeled with a scroll icon).
7. Double-check files in Terminal
Wouldn't it be nice to be able to make sure you've got the right file before you do something to it with a script? Though you might not have thought about it before, it can be useful to activate Quick Look from within Terminal, OS X's command line interface. You can do it, using the qlmanage command. Read this Macworld hint for the details.
8. See what's in the Trash
You put some files in the Trash, but now you're starting to wonder if you mistakenly tossed out something important. OS X won't let you open files in the Trash, so you might think you have to copy everything to another folder in order to check. No need. Select the files and press the spacebar to see them with Quick Look.
Senior contributor Kirk McElhearn writes about more than just Macs on his blog Kirkville. Twitter: @mcelhearn Kirk is the author of Take Control of Scrivener 2.