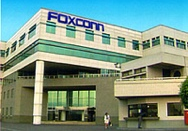 Apple on Monday announced that, at its request, the Fair Labor Association (FLA) will begin special, voluntary inspections of Apple's final assembly suppliers—among them Foxconn factories in Shenzhen and Chengdu, China.
The FLA describes itself as "a collaborative effort of socially responsible companies, colleges and universities, and civil society organizations to improve working conditions in factories around the world."
Apple said that a team of labor rights experts, under the leadership of FLA president Auret van Heerden, began inspections on Monday in Shenzen at Foxconn City. Apple says that FLA will interview thousands of employees about both working and living conditions, touching on topics like health and safety, compensation, working hours, and management communication. Apple says further that FLA will inspect not just manufacturing areas, but also dormitories and other facilities. FLA will also review documentation for procedures at all stages of the employment process.
The FLA will begin posting assessments from its inspections on its website in March, Apple said. Later in the spring, similar inspections will take place at the Quanta and Pegatron facilities; once that's completed the combined inspections will cover more than 90 percent of Apple's product assembly suppliers.
In January, Apple published its annual supplier report, detailing the company's own audits of its suppliers' facilities—including problems found, remedies taken, and, in some cases, supplier relationships terminated. The 2011 report also included details on Apple's specific suppliers, which some saw as being an after-effect of Apple's having joined the FLA earlier that month. Apple was the first technology company admitted to the association.
After Apple joined the FLA and released its most recent report, The New York Times began a multipart series detailing what it called the "human costs" of building iPads, iPhones, and other Apple devices. Apple CEO Tim Cook described himself as "outraged" by the report; in a companywide email leaked to the press, Cook declared that "any suggestion that we don't care [about working conditions] is patently false and offensive to us."
Apple, of course, is far from the only major technology company to depend on Foxconn or similar Chinese manufacturing plants, thanks to the nation's cheap, fast labor. To date, however, Apple's competitors haven't announced similar plans for independent, third-party inspections.