Like many Mac users, I'm excited about Mountain Lion, the new version of OS X that Apple says will arrive late summer of this year. But as excited as I am about the update, which brings a slew of iOS features and apps (inluding Reminders, Notes, Notification Center, and iMessaging) to the Mac, I'm also a bit disappointed that Apple hasn't yet announced any upcoming Mac support for another standout feature of its mobile platform—Siri.
Some posit that Apple's hesitancy to deploy Siri on the Mac (or any device beisdes the iPhone 4S) may relate to microphone technology; I don't buy it. I think Apple's holding off on Siri integration either to motivate upgrades or to limit overall Siri adoption—the service is still in beta and occasionally suffers downtime.
But whatever the reason, I hope Apple changes its thinking quickly. I'm a fan of Siri on my iPhone, and I can imagine plenty of ways Siri could deliver awesomeness on the Mac.
How it might work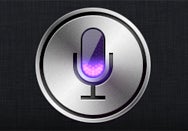 Apple won't and shouldn't add a devoted Siri key to any Mac keyboard. Instead, the company could repurpose an existing key—much as it did with the iPhone's Home button to trigger Voice Control and later Siri itself.
I could imagine holding down either a single modifier key (Fn, Shift, Control, Option, or Command) for a couple seconds could trigger Siri. Perhaps holding down a user-configurable combination of those keys—say, Control and Command—could get Siri listening after a second or two.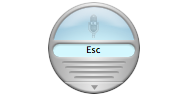 There's some precedent for such functionality. Visit the Speech pane of System Preferences, and you can configure your Mac to listen for certain specific commands when you hold down a certain key. (The default is Escape.) But the currently built-in Speech support is comically limited when compared to Siri: It recognizes only a very specific set of precisely spoken commands; it requires leaving the Speech microphone floating window onscreen at all times; it lacks much of Siri's abilities; and it's generally incapable of contextualizing your instructions. (Think of when you tell Siri to schedule a reminder, it does, and then you say, "Change that to 2:30pm tomorrow." Siri knows you're still talking about the new reminder, and acts appropriately. Speech can't handle anything like that, with the exception—really—of properly handling knock-knock jokes.)
As on the iPhone, I'd expect Siri to be accessible regardless of what I was doing on my Mac. Whether I'm running a full-screen app, a traditional app, or in the middle of an Open dialog box, the keyboard shortcut should prompt Siri to start listening. And unlike Speech, Siri should only appear onscreen when I summon it.
What it could do
First off, Siri on the Mac should handle nearly any tasks that Siri on the iPhone can handle. Queries about the weather or stocks should work, and could probably surface the related Dashboard widgets we all know, love, and never visit.
Scheduling appointments, setting reminders, adding notes, and sending emails and iMessages should all work, too; the necessary corresponding apps are all part of Mountain Lion. Integration with iTunes, Safari, and Wolfram Alpha shouldn't be a problem, either. I'm willing to give Siri for a Mac a pass on successfully placing phone calls, though.
Even better, however, would be more systemwide integrations (including some that I'd love to see appear on the iPhone, too): the ability to launch, switch to, and close apps; an option to perform spotlight searches for apps, folders, and documents; the ability to compose and send tweets; and a means for third-party to integrate with Siri, too. Again, some of this functionality—specifically the ones related to launching, quitting, and switching between apps—already exists with Speech. It's clear Apple has the technology.
And, of course, there's transcription. Apple has never been hesitant to offer built-in competition to existing third-party apps, and while I'm sure the folks at Nuance wouldn't appreciate an OS-level transcription service, I'm equally confident that Apple's customers really would.
Imagine triggering Siri in any box that you could type in on your Mac, and simply dictating instead. While it's true that the iPhone 4S's transcription isn't without its flaws, it can be a real timesaver in certain situations. Typing on the Mac is measurably easier than typing on the iPhone's touchscreen keyboard, but even accomplished touch-typists can benefit from dictating on occasion.
Mic check
Might the Mac's built-in microphone be a limiting factor? I'm not sure. It's true that the iPhone 4S—the only Apple device that currently supports Siri—sports two microphones, using one for noise-cancellation. But Speech on the Mac today works adequately with the built-in mic. And Siri on the 4S doesn't require that you put the phone close to your face; I almost exclusively use the feature with my phone nearly arm's length away from my face. In a pinch, I'll ask my daughter to hold down the Home button, and then I'll issue my order to Siri from across the room.
Nuance's dictation software strongly suggests that you use a headset mic, but I suspect that Apple could find a way to make Siri on the Mac work adequately with the built-in microphones in current Macs.
Siri, show up on my Mac
I know some iPhone 4S owners who never use Siri. I am not one of them. It takes some mental adjustment to grow accustomed to issuing vocal commands to your phone. But now that I've mastered the habit, it's both instinctual and quicker to tell my phone to schedule a reminder, set a timer, or send an iMessage than to make it happen with my fingers.
I imagine getting accustomed to using Siri on the Mac would take some time, too. I'm willing to put in the effort, though, because I already see how much time it saves on my iPhone, and how much joy the service brings. All I need now is for Apple to add the functionality in Mountain Lion.
[ Lex Friedman is a staff writer for Macworld.]