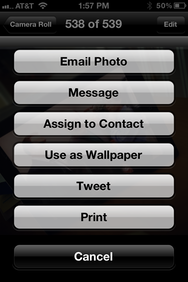 When Apple took the wraps off iOS 5 in June 2011, one of the marquee features the company announced was systemwide Twitter integration: Take a photo, see an interesting webpage in Safari, or come across a great video in YouTube, and iOS 5 lets you quickly share it with Twitter through the built-in Tweet Sheet.
When Mountain Lion arrives later this summer, Twitter sharing will come to the Mac, too. Apple announced systemwide integration as part of the features to be included in the next major version of OS X.
But what about Facebook? In December 2011, the social network reported that it had 845 million active users. And 425 million of those active monthly users at some point accessed Facebook from a mobile device. ( Analysts estimate that Twitter will achieve a comparatively paltry 250 million active users only by the end of 2012.)
Why don't Apple and Facebook cater to the nearly one billion users of Mark Zuckerberg's social network with deep, systemwide integration?
What Facebook sharing could offer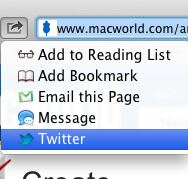 Anywhere iOS can tweet today, and anywhere Apple says that Mountain Lion will offer Twitter integration, Facebook integration would seemingly work swimmingly, too. Today, iPhone photographers who want to share their photos via Facebook generally snap the photos in the Camera app, then switch over to Facebook, tap the button to post a picture, tap the button to choose a picture from the photo library, tap the photo, and then finally can tap to post the photo. To tweet a photo from the Camera app, of course, you take the photo, tap the Share icon, choose Tweet, and then tap to send your post. That's a lot less tapping.
Because Facebook offers so many more kinds of data than Twitter, Facebook iOS (and Mac) integration could actually appear in more places. For example, including an option to share an event in Calendar as a Facebook event could make good sense.
Apple's iPhoto desktop software already offers excellent Facebook integration—and no Twitter integration at all. This is clearly not a technological limitation; Apple could integrate with Facebook if it wanted to. So what's the hold-up?
Did Facebook reject Apple's friend request?
A Facebook spokesperson told Macworld: "iOS is an important platform for Facebook and we have a good relationship with Apple, working closely with their developer relations team on our Facebook and Messenger apps."
So, does that "good relationship with Apple" mean Facebook integration may well come to Apple's two major operating systems soon? "As you know, we don't comment on what we might or might not do in the future," the Facebook spokesperson said.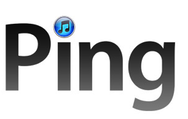 Apple, for its part, indicated that it would have no comment for this story. But the company did speak on the record about its relationship with Facebook back in September 2010, surrounding the launch of its still unpopular music-focused social network, Ping.
When Ping launched, it offered hookups with Facebook Connect, which meant you could find your Facebook-using friends on Ping. Then, Facebook Connect vanished from Ping.
Steve Jobs was Apple's CEO at the time. He told All Things D's Kara Swisher that Ping wouldn't integrate with Facebook, because the latter network demanded "onerous terms that we could not agree to." Now, prior to Jobs's statement, Apple had publicly mentioned Ping's Facebook connection, but something clearly changed within hours of Ping's launch.
In her report back then, Swisher mentioned that some Facebook executives were irked by design similarities they noted between Ping and Facebook. Apple's stance, as expressed by Jobs, was that Facebook wanted more personal data about Ping users than Apple was willing to share.
But how much protection is too much protection?
I tweet. I tweet too much. But my wife, parents, mother-in-law, and most of my local friends either created and abandoned their Twitter accounts, or never visited the service at all. But they all have Facebook accounts—and use them.
If Apple's customers want and could benefit from Facebook integration—and I think they do and would—perhaps Apple should follow in the footsteps of a company that wanted to protect its users privacy, but eventually decided to put the decision in its customers hands. That company? Apple.
When it launched in-app subscriptions for the iOS App Store, Apple initially told publishers that Apple would own all the customer data and not share it. Apple eventually loosened up a bit, offering customers the option to opt-in to sharing their data with publishers. It's a fine solution, in that it (mostly) appeases publishers, and certainly keeps customer privacy paramount.
That's the same approach Apple should take with Facebook integration: If users are willing to share with Facebook, Apple should offer them a systemwide means to do so.
[Lex Friedman is a Macworld staff writer.]