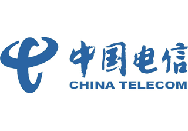 China Telecom said on Tuesday it will begin selling the iPhone 4S on March 9, making it the second carrier in the country to officially sell Apple's popular smartphone.
The agreement opens up sales of Apple's newest iPhone to China Telecom's 129 million mobile subscribers. Rival China Unicom had previously been the sole carrier of the iPhone in China. Analysts said this helped drive China Unicom's mobile subscriber growth. It now has 202.8 million users.
Apple has previously said China is its second largest market after the U.S. For the first three months of 2011, iPhone sales in the country increased by 250 percent year-over-year.
"iPhone 4S has been an incredible hit with customers around the world," said Apple spokeswoman Carolyn Wu. "We're thrilled to be launching iPhone 4S with China Telecom and can't wait to get it into the hands of even more customers in China."
The agreement with China Telecom could better help meet demand for the iPhone 4S, which attracted massive crowds outside Apple stores in China when it was launched in January. At one store in Beijing, a customer threw eggs at the building after Apple canceled sales at the store. This prompted Apple to suspend all iPhone 4S sales at its physical stores in mainland China, which have as yet to be resumed.
China Telecom and Apple had been in negotiations about offering an iPhone for years now. But in January, signs that an agreement was close appeared when an iPhone device built to be used on China Telecom's network received approval from Chinese regulators.
The country's largest mobile carrier, China Mobile, however has yet to offer Apple's iPhone. China Mobile, which has 655 million customers, is negotiating with Apple about selling the device.