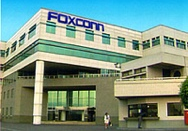 Foxconn, the consumer electronics maker that handles assembly for a number of high-tech companies including Apple, was thrust into the spotlight Tuesday night as a national network news program took its cameras into the Chinese factory. The report airing on ABC's Nightline painted an interesting picture of Foxconn—but not necessarily interesting for the reasons you'd expect.
Foxconn has been in the news a lot in recent years, though not always for reasons that the manufacturer and its high-tech partners would hope for. The company was stung by a rash of suicides a few years ago and reports alleging poor working conditions persist.
Tuesday's Nightline report revealed a factory largely remarkable for its seeming normalcy. I had been worried that after I watched the report, I'd feel angst-ridden and guilty about using my iPad, iPhone, or MacBook Pro.
Early in the 18-minute report, Weir makes an analogy that meshed with my own take: I eat steak, but I try not to think about where it comes from when I'm sitting at the dinner table. With Nightline promising an "unprecedented" look at Foxconn, I feared Weir's investigation into Foxconn would reveal horrid working conditions that could rival any Nike or Kathie Lee controversy. The truth is, however, that the report broke little new ground into Foxconn, and actually left me feeling even less conflicted about my own continued use of Apple products.
By way of introduction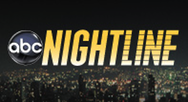 The first thing Weir's report got right was its handling of two key points that would have been wrong to ignore: He disclosed Apple's close relationship with Disney, parent company of ABC, the network that airs Nightline. (Apple co-founder and former CEO Steve Jobs was Disney's largest shareholder; now The Steve Jobs Trust holds that distinction.)
The second point Weir stressed several times throughout the broadcast was that while Apple takes the lion's share of criticism regarding the working conditions at is manufacturing plants, it's but one of many popular electronics giants that depend upon Foxconn. Among the others Weir rattled off: Nintendo, HP, Dell, and Intel.
Also worth noting: Apple seems inclined to take the lead on investigating just what goes on at Foxconn. To date, no other companies have publicly indicated any plans to follow Apple's footsteps in launching independent inspections of the facility.
Inside the factory
Your iPhone and iPad are hand-made. More than 300 workers' hands touch the iPad before it's finished. Foxconn's employees can assemble 300,000 iPad cameras in a day. They hear repeated instructions all day long—recorded voices from the automated machines that run the assembly lines.
The factory workers are young. They're not kids, but they're around college age: Weir says many are between 17 and 19, and that he didn't see anyone who looked much older than 30.
Foxconn workers sit quietly during their 12-hour shifts, repeatedly performing identical assembly line actions. Weir's report showed one worker whose job was to smooth out the space on the rear of the iPad where the Apple logo goes. There are hundreds of steps involved in creating these products—141 steps to make an iPhone—and workers perform each of the actions, by hand, over and over again.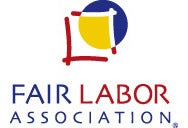 Weir interviewed Aurent Van Heerden, the president of the Fair Labor Association (FLA) of which Apple is now a member, and the group which Apple asked to handle the Foxconn inspections. Van Heerden says that one thing his inspectors will look for is what happens when their team (or Weir's camera crew) moves through the facility. Van Heerden wants to see workers unafraid to look up and notice the strangers in their midst, not fearful of taking a moment to observe the newcomers. And as he explained this to Weir, the camera showed various factory workers seemingly doing just that—looking up, taking note of Van Heerden, Weir, and the camera crew as they walk around.
The report shows the massive cafeteria where workers get their meals; workers actually get an hour per meal. If they eat quickly, Weir reports, workers can catch naps before their shifts start again, back at their stations on the assembly line. Plenty do.
Weir asked workers what they think about as they repeatedly perform their work on the line. One woman—a mother of two—answers that she thinks about how tired she is. It's hard work.
Foxconn employees aren't required to live in the factory dorms, but many do. Weir shows that the dorms are crowded: Between six and eight workers share a dorm with bunk beds. The rooms Weir shows are larger than the rooms I shared in college, but they're far from luxurious. But, at least in the glimpses we get, they're far from awful, too.
Workers have access to an Internet cafe, psychological facilities, and other niceties. When pressed for complaints, they say they want cheaper meals, nicer dorms, or more pay. Such complaints, as Weir points out, sound an awful lot like what college students in the U.S. might say, too.
Three moments
Most moving to me as I watched the report were a trio of interviews, and the visuals that accompanied them.
First, Weir showed literally thousands of Chinese citizens lined up respectfully, awaiting their opportunity to apply for work at Foxconn. Folks want to work at Foxconn. They want to do so very much. And Foxconn takes 80 percent of the folks who apply, according to Weir's report. Perhaps I'm being unintentionally naive, but I believe that the young people applying for jobs at Foxconn have a clear sense of what it's like. Even if we posit that current Foxconn employees would be loath to criticize their employer online via the Internet cafes within the dorms, we know that employees do get time off, and they eventually leave the factory for good, too. Word must have spread about what it's like to work at Foxconn, and yet folks aren't discouraged from wanting to work there. The 12-hour workday may be longer hours than a McDonald's shift here, and the work itself may be even more mind-numbingly repetitive than a fast food gig—but it's steady, paying, indoor work.
The second significant moment to me was when Weir showed a home in a village where a typical Foxconn employee may have moved from. The living conditions were painfully cramped, the home dilapidated. And the family members still there spoke happily that their loved ones had found gainful employment—with affordable housing—at Foxconn. There are plenty of problems in China, this moment drives home. But the problem isn't Apple.
And the third moment that stuck with me was in Weir's final on-screen interview with Louis Woo, seemingly the highest-ranking Foxconn executive to whom he had access. Weir asks Woo whether Foxconn would be comfortable with it if Apple offered—"out of the goodness of their hearts"—to double the salaries of every Foxconn employee who worked on Apple products. Woo's answer: "Why not?" He went on, saying that Foxconn would love if Apple doubled Foxconn's employees' salaries, since then everyone would want to work at Foxconn, because it would have the best salaries around.
That's telling, to me. That statement drives home the fact that Foxconn's policies and salaries are at worst in keeping with the norms in China. Sure, none of us here in the U.S. would want to work in a tedious factory job for $2 an hour. I'm not saying the Foxconn employees should rejoice in their good fortune, but when you look at their costs of living—they pay 70 cents per meal in the Foxconn cafeteria, and $17.50 per month for their room and board in the Foxconn dorm—the salary seems far less shocking.
The alternatives
So yes, I thought things could look a lot worse inside Foxconn. And there are no easy answers about what could be done better. If Apple decided to bring its manufacturing stateside instead, costs for its products would, of course, skyrocket. And many thousands of Chinese workers would, let's remember, lose their jobs.
If Apple took Weir up on his offer and doubled Foxconn factory worker salaries out of its own pocket, leaving prices static and shouldering the impact to its profit, that would be nice, right? Perhaps less so to Apple's shareholders, but still—Apple can probably afford to double Foxconn employee salaries while remaining hugely profitable; it needs to spend about $2 per hour per day per Foxconn employee.
But is that the right move? I'm not sure what impact such a move would have on the Foxconn employees who work on Dell or Sony or Acer or Amazon products. And I'm not sure it teaches the right values to Foxconn's management team, either.
While I recognize my own conclusion may be unpopular, here it is: I'm not convinced that Apple needs to right a wrong here. Again, it seems like Foxconn's existing salaries are competitive, and it's clear that the company's jobs are coveted.
I eagerly await the FLA's report from inside Foxconn, and I'm confident if problems are found, Apple will work to fix them. But I was pleasantly surprised by how bland life inside Foxconn appears. I was expecting a sweatshop staffed with employees leading miserable lives. But Nightline's report left me feeling that while I wouldn't want a job at Foxconn, many in China are happy to work there. Seeing that, coupled with my confidence that Apple really will aim to make what improvements it can, makes me feel comfortable using my MacBook Pro without feeling ashamed.
[Lex Friedman is a Macworld staff writer.]