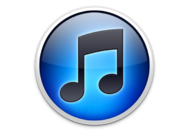 The iTunes Store is the most popular retail outlet in the United States for buying music, and has become a digital bazar, selling everything from TV shows and movies to ebooks and audiobooks.
The iTunes Store has a number of excellent features: ease of use, a wide variety of content, and exclusive releases. But there are a number of ways Apple could improve the usability of the iTunes Store. Here are seven ideas for making the iTunes Store a better experience for customers.
1. Add tabs
Tabs are practical. I almost never open webpages in new windows, but rather in tabs, so they all stay grouped in a single window. Why, in the iTunes Store, when I select a link to view an album or movie, do I constantly have to click the back arrow to go back to the previous page? Yes, I know I can hover over an item and click the little "i" icon to get a popup, but the that window is often too small to show enough information.
The iTunes Store is just a bunch of webpages displayed within the iTunes application. There's no reason why Apple couldn't add tabs so you could, for example, open new ones for a few albums you want to look at, closing them when you've seen what you want or sampled some of the tracks.
2. Improve dragging items to playlists
You used to be able to easily drag all sorts of items from the iTunes Store to a playlist. This was practical for two reasons. First, you could create a wishlist; there is such a feature on the iTunes Store, but it's easier to manage if it's your own playlist. You could use it to store a list of movies you want to rent. Second, you could create a playlist and then gift it to a friend.
Unfortunately, Apple changed the way playlists and the iTunes Store work together. While you can click and drag some items from the iTunes Store to playlists, the process isn't very good and what you can do with the playlist isn't much.
Apple provides instructions for dragging items to playlists and giving those playlists as gifts, but those instructions are inaccurate and woefully out of date. After you've set up your playlist, you'll need to choose Store -> Share Playlist to either gift it or publish it on the iTunes Store.
You can only drag individual songs (but not albums) and TV show episodes (but not seasons) when viewing those items in a list. If you want to add an entire album to a playlist no dice unless you want to take the time to add each individual track. (Perhaps Apple wanted to stop users from copying tag information to items they own?) Items that can't be added to a playlist behave exactly the same when you drag them (a gray link in a box) but don't do anything when dropped on a playlist.
3. Overhaul searching
When I visit Amazon.com, it's so easy to search for something. I just enter all the keywords I want, and there's a good chance the item I'm looking for will show up at or near the top of the list. I can narrow down the results by "department" in the store, then sort by price, rating, release date, and more. With the iTunes Store, searching pales in comparison.
For basic searches, you use the search field in the top-right corner of the iTunes window. But you can't choose what to search for there: your search results show music, movies, books, apps, and anything else Apple has to offer. So, for starters, you should be able to skip a step by choosing what type of content to search for from that search box before pressing return. Second, search results should be sortable. Wouldn't it be nice to sort by, say, most recent, or by customer review, or by some other criteria?

Did you know that there is a Power Search on the iTunes Store? You might not, because it's hard to find. It shows up in the right-hand sidebar on the main page, under Redeem and Buy iTunes Gifts; it also shows as Classical Power Search on the classical music main page. This search allows you to specify certain criteria you want to search for. While practical, its could be better. Why not add—at least for music—the name of the record label? For classical music, let users search by work. And for all items, a search by year could be useful. (You can search by year for movies only.)
There's no reason why searching should be so limited in a store with so much content.
4. Create better New Releases sections
When I visit the iTunes Store, mostly for music, I see a main page in each category, and that page doesn't change for a week. Even after that week, much of what was featured one week stays on the main page for several weeks.
I would love to be able to browse new releases. Not just the 25 titles I see when I click on the New Release Bin link in the jazz or classical music sections, or the limited lists visible from the Just Added link on the main music page, but all the new releases, sorted by genre. I'm curious about new music, and want to know about more than what iTunes shows me on the main pages for each genre.
5. Display book samples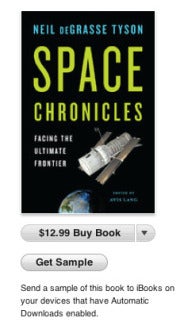 Okay, Apple, I understand that you don't want to have iBooks on the Mac. You probably don't think people will want to read books on their Macs (and I happen to agree). But when I'm browsing the Books section of the iTunes Store, I should be able to at least read the book sample on my Mac. It's the only type of content that I can't preview on my Mac. Rather than go through the hassle of downloading samples to my iPad, I often go to Amazon to check out samples of books, and often end up buying from Amazon instead of the iTunes Store because I don't have to jump through hoops and move to different devices to see what I want.
6. Have daily specials
The iTunes Store is boring. Things change just once a week, on Tuesdays. Come on, Apple, spice things up a bit. Get users excited. Instead of just having the occasional discount and one 99 cent movie rental every week, have specials every day in different categories. Get the buzz flowing. People will talk and tweet, sending links to their friends for $5 albums and 99 cent movie rentals. I know I would.
7. Get rid of Ping
I don't know anyone who thinks Ping was a good idea. And Apple's attempts to improve it haven't really been much of an improvement at all. Let it go, Apple, Ping ain't working.
[Senior contributor Kirk McElhearn writes about more than just Macs on his blog Kirkville. Twitter: @mcelhearn Kirk is the author of Take Control of iTunes 10: The FAQ, second edition].