If iPad owners found their Spidey-senses tingling on Tuesday afternoon, it was for good reason— Marvel announced it was making 80 graphic novels featuring Spider Man, the X-Men, Captain America, and other popular characters available in Apple's iBookstore.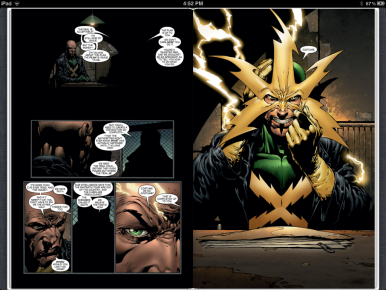 Marvel, of course, has its own well-regarded iOS app that offers mostly single issues of comics. Marvel's offerings in the iBookstore, meanwhile, focus more on multi-issue stories that have been collected into a single edition—and the prices reflect that. Prices range from $7 for many of the novels up to $25 for X-Men: Second Coming.
To draw readers in, Marvel is offering New Avengers #1 free of charge for a limited time. The company says it will offer new titles on a weekly basis.
The offerings aren't limited to cinema-friendly superheroes. Books for sale include a $9 adaptation of Jane Austen's Pride and Prejudice, a $20 tie-in to the television show Castle, as well as offerings from Neil Gaiman and Orson Scott Card.
To access Marvel's releases you'll need the iBooks app, available for free in the App Store. You'll be able to read the comics on any iOS device running iOS 4.2 or later. This includes the iPhone and iPod touch, though we think the iPad makes a much better comic-book reader.