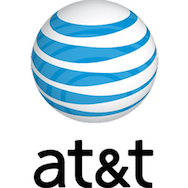 When is an unlimited plan not an unlimited plan? That's the question that consumers have been asking AT&T since last summer, when the company announced its intention to begin throttling the data throughput of its heaviest users. Now the carrier has published a Web page laying out precisely who will be affected by the policy, and what customers' options are.
According to AT&T's new page, unlimited data customers on the 3G network will be warned via text message when their usage approaches 3GB within a single billing cycle. If the 3GB ceiling is breached, users will find their data speed reduced for the remainder of the billing cycle; as of the beginning of the subsequent cycle, however, their speed will return to normal. Data quantity is truly unlimited, though, the carrier says—customers can continue to use as much as they want, even after the 3GB ceiling is passed. The company does not specify by how much customers' speeds will be reduced.
Customers using the carrier's 4G LTE network have a higher threshold; their speeds will only be dialed down once they hit 5GB.
AT&T says that the speed reductions will only affect the top 5 percent of its customers. The measures have been put in place because of the rapid increase in wireless data traffic created by the increased adoption of smartphones in the past five years; by AT&T's figures, that number has skyrocketed from 7 million phones in 2006 to 39.4 million in 2011, yielding a wireless data traffic increase of 20,000 percent. According to AT&T, it has invested $95 billion in its networks over that period, including $20 billion in 2011; another $20 billion is earmarked for 2012.
In addition, the network lays out where the majority of that data is getting eaten up, which is to say streaming HD movies. AT&T's handy chart estimates that streaming HD movies gobbles up 306MB an hour, a sizable increase from the roughly 120MB of data that AT&T says one hour of standard video consumes.
Users can check their current month's data usage by dialing *data# on their mobile phone's keypad, or access previous months' usage at their AT&T account online. The company also offers a mobile app for iPhones that provides the same data.
As for customers' options, AT&T lays out a few suggestions, including using Wi-Fi when available, since that data does not count against the carrier's data plans. And, of course, customers can continue using their current unlimited data plan, if they don't mind the speed reductions. Users can also switch to one of the company's current tiered data plans, which offer 300MB for $20 per month, 3GB a month for $30, or 5GB per month for $50. But, in those cases, users must pay overage charges for exceeding the data cap: $20 for another 300MB on the lowest plan, $10 per gigabyte on either of the higher plans. That would seem to give little incentive for unlimited data customers to switch.
The throttling policy has earned AT&T a lot of ill will, with critics deriding it as little more than a "political" stunt. Some customers have even taken the carrier to court and won. However, this sort of speed reduction has become common practice among the carriers: Verizon, which now offers tiered data plans as well, is "optimizing content" for its grandfathered unlimited data plan users, and T-Mobile is going so far as to cut off users who exceed a certain amount of data. Sprint remains the only iPhone carrier in the U.S. still offering unlimited data plans to new customers.
Many iPhone users in particular still have unlimited data plans, thanks to AT&T policies that have allowed them to keep the plan that the network first offered alongside the original iPhone—albeit without the ability to tether other devices over their 3G connection. Those customers tend to argue that they have paid for unlimited data, and thus should receive unlimited data, and that means no throttling. AT&T, it seems, would prefer those users to switch to a tiered plan, and while that may be in part to control data usage across the network, it's also hard to ignore that AT&T stands to gain more from heavy data users forced to pay overage charges.
iPhone 4S family
Price When Reviewed:
$599