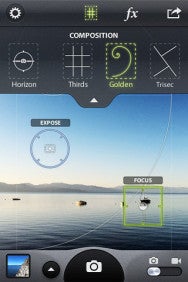 Everything old is new again in this week's app roundup: iPad apps are debuting on iPhone. iPhone apps are launching on the iPad. Old games are getting new life on both devices. Even the humble doorbell is now being replaced by iOS.
Already this week, Macworld's Philip Michaels brought us a spring training preview of the 2012 version of MLB At Bat, complete with an overview of new ways to pay for special features in the app. Photo buffs had a great week, with both the launch of Adobe's Photoshop Touch app for the iPad and the debut of SmugMug's new Camera Awesome iPhone app to "awesomize" your pics. And after a yearlong delay, Readability finally debuted its universal iOS app.
Also this week: Vimeo updated its iPhone app to include an iPad interface, along with other improvements; News.Me, the social news app for iPad, went the opposite direction and made its iPhone debut; and Apple upgraded its own Apple Store app with new account management options, as well as the ability to compare and choose data plans from all three U.S. iPhone carriers.
Other new and updated apps that caught our eye this week: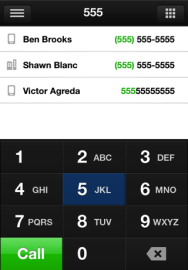 Buzz Contacts: App Savvy, creator of the much-lauded Agenda Calendar app, is back with a new offering, the $1 Buzz Contacts. The app lets your organize the contacts list on your iPhone more conveniently: Contacts can be organized into groups—say, "co-workers"—and then those groups can be put into grids, letting power users avoid scrolling through lengthy lists to find the right person. Buzz offers several other intriguing features, including the ability to designate the communication method normally associated with a contact—a text message or a phone call—as well as as "status taps," which are essentially the SMS version of a form letter—frequently used phrases you can send quickly without actual typing. Want to let your husband know that you're "on my way home?" There's a tap for that.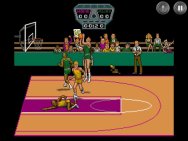 Midway Arcade: Kids, there was a time when your old grandpa couldn't just stay home to play his video games from the comfort of his couch: He had to go to the mall, or the back corners of sketchy convenience stores, to pay 25 cents for the privilege of playing on a giant machine that only offered one game. Your grandpa had to play games standing up! The new $1 Midway Arcade app for iPhone and iPad, though, is helping grandpa relive his glory years—with a collection of classic old-school game titles such as Spy Hunter, Joust, and (pictured) Arch Rivals. Drop another dollar apiece, and you can make an in-app purchase for fantasy- or action-oriented packs of additional games. Now help your grandpa find his iPad, won't you? That's a dear.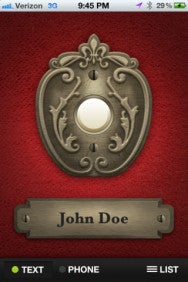 Pocket Doorbell: Speaking of new, iOS-centric ways of doing old-school things: Apparently we're living in a "post-doorbell world." That sounds to us like a horrible, apocalyptic, Snake Plissken-dominated world in which people have to knock on doors. The good folks at Worcester LLC alerted us to the broken-doorbell problem, but thankfully, they've also come up with a solution: Pocket Doorbell, a $1 app that lets you announce your arrival via iPhone. It works by geocoding address locations in your iOS contact list; when you arrive at that contact's location, the person's name will appear on the app's doorbell nameplate: Push the button, and that person will be called or texted to let them know you have arrived.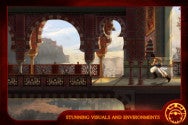 Prince of Persia HD: Not everybody is making iOS versions of cool old things that look like cool old things. We also have cool old things updated to look like cool new things. Ubisoft, for example, this week launched the $2 Prince of Persia Classic and the $3 Prince of Persia Classic HD for iPhone and iPad, respectively. As the name implies, the apps are 21st-century updates of the adventure game—using high-quality graphics instead of retro 16-bit simulations—complete with multiple levels and three different modes of game play. Best of all? No Jake Gyllenhaal.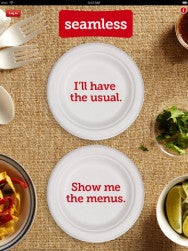 Seamless: Life isn't all video games, though: It's also eating. If you live in one of America's bigger cities, the free new Seamless Food Delivery and Takeout for iPad app will help you do that without ever leaving your couch. (Or, at least, only going so far as the door to let the delivery guy in.) Like GrubHub.com before it, Seamless lets you look at menus from a variety of nearby restaurants, make your choices, and order for pickup or delivery. Seamless, though, offers social networking elements to its app, with Yelp-style ratings and reviews of restaurants to help guide your meal choice. But be warned: The app only offers service in 14—soon to be 16—cities, and most of those are on the East Coast.