D'oh!
If you didn't already get your copy of The Simpsons: Tapped Out for iOS, bad news: Electronic Arts has pulled the game from the App Store—at least for the time being.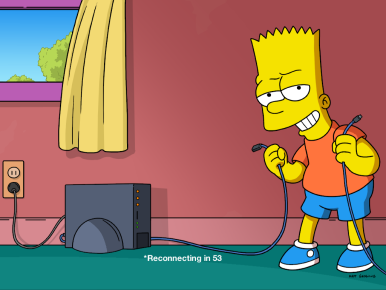 EA has long reigned supreme over the digital gaming universe—a distinction that survived the rise of the iPhone and iPad platforms and a proliferation of successful independent game developers, thanks to big-name titles like Madden NFL and The Sims. But the company must now recover from a pair of iOS-related missteps.
The latest came Monday, when EA pulled its new game The Simpsons: Tapped Out from the App Store after an onslaught of complaints by users that they were unable to connect to the server for multiplayer gaming. (Macworld's Lex Friedman, who was playing the game for an upcoming review, noted the connection issues prior to EA's halting the game sales.)
Users who already bought the game can continue to play, and should see an improved experience without other new players to overload EA's servers. "As soon as we have resolved these issues to handle greater player capacity, we will return The Simpsons: Tapped Out to the App Store so that even more people can enjoy this game," the company said in a statement on its website.
The time-out is magnified, since it comes just days after EA said it was permanently suspending development on Battlefield 3: Aftershock, which it had pulled from the App Store in February because of wide-ranging gameplay problems that included, yes, connection problems.
The company may need to brace itself: Apple, after all, is expected to unveil the latest iPad model on Wednesday. If history is any guide, that means soon millions of new iOS device owners will be searching the App Store for games—and EA, with five of the Top 25 paid gaming apps, should be poised to reap the benefits. But only if it stops pulling its games from the App Store because of performance issues.
EA offered no timeline for returning The Simpsons: Tapped Out to the App Store.