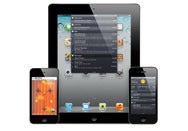 Core Wireless Licensing has filed suit in a U.S. court against Apple, alleging infringement of eight wireless patents used in iPads and iPhones.
Core Wireless was bought last September by Mosaid Technologies, which is based in Canada, and as part of that deal Mosaid acquired about 2,000 patents and patent applications for wireless technology that had been held by Nokia. The patent lawsuit, filed last week in the U.S. District Court for the Eastern District of Texas, the location for many patent-related lawsuits, alleges that Apple infringes on patents in the 3rd Generation Partnership Project that were bought from Nokia. In a twist to the case, Microsoft last September licensed those patents and said at the time that it "also received a passive financial interest in future revenue generated by Mosaid from the licensing of those patents to others."
The patents involved are all what is known as standard-essential patents. Such patents disclose and involve claims to one or more inventions that are required in practicing industry standards. Those patents are then licensed to companies other than the patent-holder. Core Wireless alleges in the lawsuit that Apple does not have licenses for the patents.
As part of its acquisition of Core Wireless, which is based in Luxembourg, Mosaid obtained 1,200 standard-essential wireless patents originally filed by Nokia as well as 800 wireless implementation patents.
Apple settled patent litigation with Nokia last June for an undisclosed amount. The companies withdrew all their respective complaints to the U.S. International Trade Commission (ITC) involved in the patent dispute.
But Microsoft and Nokia may still have a financial stake in the patents. Mosaid takes one-third of the gross revenue generated by the patents it obtained, with the other two-thirds divided between Nokia and Microsoft.
Apple did not return requests for comment about the lawsuit, while Microsoft declined comment. A Nokia spokesman said in an email, "I am afraid that since we have divested the patents in question, Nokia is not involved with the litigation itself, and as such, has no comment to make on the matter."
Mosaid has filed other patent lawsuits in the past. In March 2011, it sued Asus, Canon, Dell, Realtek and Research In Motion, among others, over the use of the IEEE 802.11 family of communications standards, better known as Wi-Fi.
Core Wireless was registered as a company last Oct. 13 in Luxembourg, according to records of the Registre de Commerce et des Sociétés. Core Wireless Licensing registered its U.S. office on Sept. 13, 2011, according to records from the Texas Secretary of State.