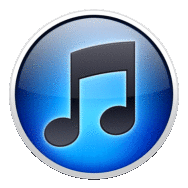 On Wednesday, Apple released an updated version of iTunes to add support for 1080p video and address several issues with iTunes Match.
iTunes 10.6 adds the ability to play 1080p HD movies and TV shows from the iTunes Store, a new offering from Apple that goes along with the new Apple TV unveiled on Wednesday. iTunes could play 1080p content in the past, however, such as movies shot using an iPhone 4S.
iTunes's preferences now includes options for choosing which HD format—720p or 1080p—you want for downloads as well as the preferred video version—SD, 720p HD, or 1080p HD—for playback.
More exciting to many iTunes Match subscribers are improvements to the music matching and storage service. Apple says iTunes 10.6 provides for improved song matching; improved album artwork handling, downloading, and display; and fixes an issue where songs may skip when playing from iCloud.
Previously, iTunes had an option to convert higher bit rate songs to 128-kbps AAC files when syncing them to iOS devices and certain iPods to save space. iTunes 10.6 now lets you choose between 128-, 192-, and 256-kbps on-the-fly conversion—useful, say, if you've ripped your CDs as Apple Lossless files but don't want you music to take up too much room on your devices.
The update is currently available via Software Update, or via Apple's iTunes download page.
[Updated at 9:16pm pacific to add information on iTunes's HD download/playback settings, as well as the new options for converting music while syncing to devices.]