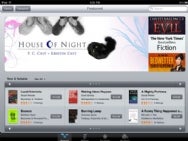 The U.S. Department of Justice has warned Apple and five U.S. book publishers that it is planning to file lawsuits against them for allegedly colluding to fix the prices of e-books, according to a media report.
The DOJ is preparing lawsuits against Apple, Simon & Schuster, Hachette Book Group, Penguin Group, Macmillan, and HarperCollins Publishers, according to a report in the Wall Street Journal, quoting anonymous sources.
A DOJ official told U.S. lawmakers in December that the agency was investigating e-book pricing. That announcement followed one by the European Union, which said it was investigating Apple and the same five publishers.
A DOJ spokeswoman declined to comment on the new report, but said the e-book investigation is still open.
Apple didn't immediately respond to a request for comment.
Critics accuse Apple and the five publishers of setting prices in response to Amazon.com's attempt to introduce a $9.99 rate for most e-books.