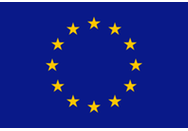 Apple, along with five ebook publishers, must address all of the European Commission's antitrust concerns before a price-fixing investigation can be closed, warned the European Union's competition chief on Monday.
The Commission launched an investigation into allegations of ebook cartel price-fixing last December, but Competition Commissioner Joaquin Almunia said that no talks regarding an agreement to close the case are currently taking place. He explained that the case over so-called "agency pricing" would only be closed if the accused resolve all concerns that have been raised.
"Because the ebooks market is growing very fast, we are worried about the development of practices that do not exist for physical books, such as collusion between publishers on prices," said Almunia.
Harper Collins, Hachette Livre, Simon & Schuster, Penguin and Macmillan are all accused of colluding with Apple to fix the price of ebooks, forcing up prices for consumers and attempting to squeeze rivals such as Amazon out of the market.
Almunia said that the Commission is working closely with the U.S. Department of Justice on the matter. If the accused companies reach an agreement to resolve objections that have been raised, they could avoid a hefty fine.
Follow Jennifer on Twitter at @BrusselsGeek or email tips and comments to jennifer_baker@idg.com.