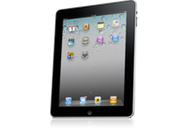 It's becoming another rite of spring. Apple announces a new iPad, and current owners rush to upgrade to the latest model—all the while wondering what to do with their not-so-new-any-more tablet.
In fact, "What should I do with my old iPad?" has become such a staple of the iPad upgrade cycle, that we outlined your options about this time last year. Since the iPad is still a comparatively new piece of technology—even the oldest version is only now coming up on its second birthday—many of those options are as valid now as they were back when Apple was just taking the wraps off the iPad 2.
We've taken last year's advice on repurposing your soon-to-be-upgraded iPad and updated it for the 2012 rollout of Apple's latest tablet. If your plans for the coming weekend involve a third-generation iPad, here are a few ways to make sure your older tablet gets put to good use somewhere.
Give it away
This remains my wife's favorite option when I upgrade. The iPhone 4 and Kindle 2 she currently enjoys began their stay in the Friedman household as my devices—when new models came along, she scored my older-though-still-useful predecessors. And your old iPad could similarly become a new techie hand-me-down that you could bequeath to someone in your family.
But while charity may begin at home, it doesn't need to end there. Organizations like Recycling for Charities and iOS developer Steve Glinberg's iPhone/iPod touch Recycling Program will take your old iPad and find a new home for it. A representative for a third organization, Computers With Causes, told Macworld a year ago that iPads donated through that Website are given to families or individuals in need. The HollyRod Foundation also accepts donated iPads, giving the tablets to special needs children and their families to help them communicate better.
As the iPad continues to play a key role in the classroom, many schools would certainly not turn up their noses at a donated iPad in good condition. A few national organizations—we're thinking of PC Rebuilders & Recyclers's Computers For Schools program—will take donated iPads to get them into schools. Your best bet, though, may be to see if there are any local organizations in your area that collect technology donations. Many state-based non-profit organizations that accept computer donations for schools will also accept iPads, but you may well be the first person to suggest the idea to them.
If you do donate your iPad, you'll want to get a receipt. You or your tax preparer can determine whether you'll be able to deduct the fair market value of your donated iPad from your 2012 taxes next year.
Sell, sell, sell
If your feelings about your old iPad are more capitalistic than altruistic, putting that old tablet up for sale is always an option. Be warned though that a lot like-minded iPad owners may also be flocking to eBay and Craigslist with offers of their own, which could affect the amount of cash you're likely to get from would-be buyers. Further undercutting your plans to recoup some of the money you spent on that older model is no less a figure than Apple itself—the company is offering its own clearance prices on iPads to make room for the new models.
You could always bypass the consumer and go directly to the middleman. Resellers like Gazelle, BuyMyTronics.com, NextWorth, and YouRenew.com; each helps you calculate how much your old iPad is worth to them. You'll get more cash for your iPad if it's in good physical condition (scratch-free), provide the original power cable, and have the original box. (Our former colleague David Chariter turned to a middleman to dispose of his iPad last year and wrote about his experience with an electronics reseller for Macworld.)
Apple is also willing to buy your old iPad from you. Visit its Reuse and Recycling page—which has been updated to include the iPad 2—to calculate how much scratch Cupertino's willing to spend on your old iPad. You'll earn more if you have fewer total scratches on the iPad itself: My lightly scuffed, non-engraved 32GB iPad 2 with Wi-Fi only is worth about $140 to Apple if I supply the power cord along with it. Note that Apple pays you with a new Apple gift card, not cold hard cash.
Retailer Target is similarly interested in taking that older iPad off your hands. The company's Electronics Trade-In Service lets shoppers bring in new or used iPads—as well as iPhones, cell phones, iPods, and video games—and turn them in for credit on other Target purchases. The retailer says you can get up to $200 in store credit depending on the condition of your item—that could go a long way toward paying down the cost of a new iPad, which Target will offer.
Before you hand over that iPad…
Whether you give away your iPad or sell it, you'll likely want to wipe it first to prevent others from accessing your personal data or Angry Birds high scores. To do so, launch the Settings app and tap on General. Then, choose Reset. Take a deep breath, and then tap Erase All Content and Settings. Your iPad will restart and start up as naked as the day you first multitouched it. (If the new owner shares an iTunes account with you, tap Reset All Settings instead of Erase All Content and Settings; that gives the new owner a fresh start without wiping all the apps and music you may share.)
A new life for old iPads
Of course, just because you're camping out in front of your favorite Apple Store so that you can be first in line to buy your new iPad, you don't need to part ways with your older iPad at all. With a minimal amount of effort, you can turn that iPad into a more singularly-focused technology device.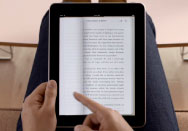 For instance, why turn to Amazon's Kindle if you can convert that older iPad into a dedicated e-reader? Just equip that old iPad with the reading app of your choice—whether it's the Kindle app, Apple's iBooks, or any of the other iPad e-reading apps available for download—and clear out your email settings, games, and any push notifications to make the reading environment as distraction-free as possible.
Other options include propping up your iPad with the lock screen's built-in photo screensaver to make a fancy (if pricey) digital photo frame. Alternatively, use an app like iRule to turn your iPad into an oversized, hard-to-lose universal remote control. With an app like TouchPad, you can create a virtual Magic Trackpad of sorts. And you could even enlist your old iPad as an external monitor, using Air Display.
We'll likely provide more detailed instructions on these and other original iPad-centric projects in the coming weeks. After all, we're just getting used to the idea that a device that was Apple's latest and greatest tablet a few days ago will soon have its place usurped by the new iPad. The point is, that now-seemingly ancient older iPad still has plenty of life left in it—whether it's performing a new task or serving as someone else's tablet.
[ Lex Friedman is a staff writer for Macworld. The new iPad will mark the first Apple tablet Lex doesn't buy on the day of its release.]
This is an updated version of a story we ran last year.
iPad (third generation) family
iPad (1st generation) Family