At a Glance
Expert's Rating
Pros
It's the only option for streaming iTunes content
Apple Music, HomeKit, and AirPlay further extend the box's usefulness
App-driven home screen is easy to understand
Fairly cheap for a high-end set-top box
Only platform that still lacks voice search
Cons
Outdated hardware translates to long loading times
Limited app selection
Remote is overly simplistic and depends on line of sight
Our Verdict
While it's beginning to show its age, Apple TV's hooks into the Apple ecosystem still make it worth considering.
Apple TV is a set-top box battered by the forces of time. Now more than two years old, it's showing its age in terms of interface and performance, and it might be replaced by a newer model in the near future. That could explain why Apple recently slashed the price from $99 to $69, giving it the distinction of being the cheapest top-shelf set-top box in our buying guide.
Despite being long in the tooth, this old Apple TV still has some redeeming qualities, especially for users who are deeply committed to the Apple ecosystem.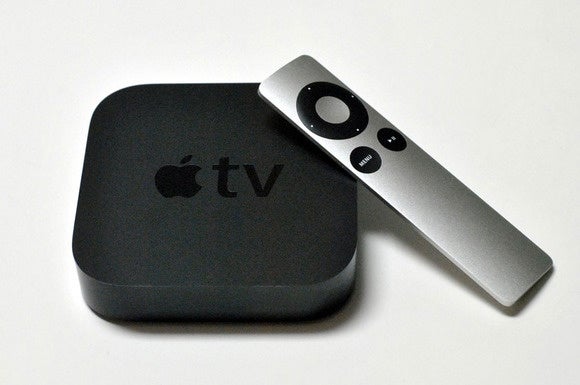 The biggest benefit is the ability to access your iTunes music and video purchases, and to view your personal photos and videos stored in iCloud. Mac users can also stream their iTunes content over a local Wi-Fi network. No other set-top box offers these features, at least not without moving your content to different services altogether. Apple TV also supports AirPlay, which lets users beam video and music from iPhone and iPad apps, and mirror the display on iOS devices and Macs.
Apple's ecosystem hooks will grow even deeper in the months ahead. Apple Music, the company's new subscription streaming service, will get a native Apple TV app this fall, there are rumors of a subscription video service to follow . Apple TV also acts as a remote hub for HomeKit smart-home products, letting users control their locks, lights, and thermostat from outside the house.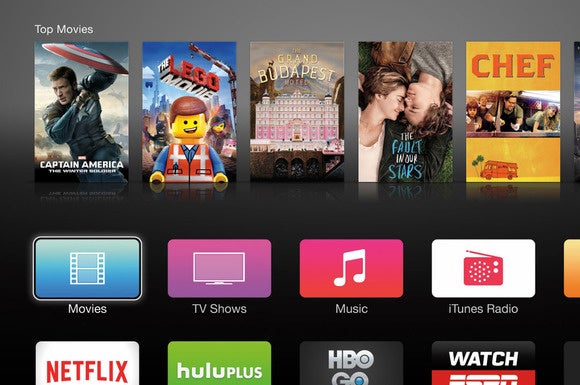 The benefits of Apple TV aren't as pronounced when you move away from Apple's own apps and services. Instead of a full app store, users get a tightly curated list of pre-installed apps, which means no apps for Amazon Prime, Spotify, Plex, or Sling TV. The apps themselves are visually quite plain, and can be slow to load as you move through their menus.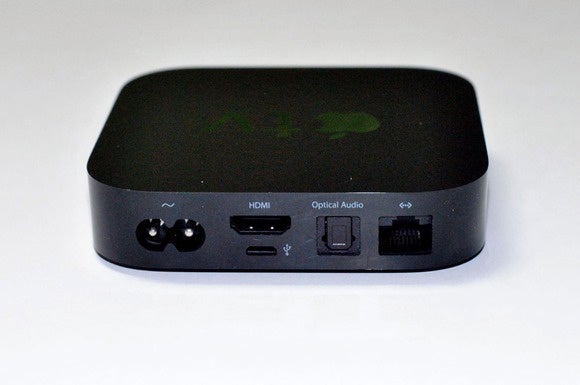 Those downsides may not be deal breakers if you're set the box's Apple-exclusive features, but even in that case, it may be prudent to wait for a new model, which could come as early as this fall. The current Apple TV hardware lacks modern features such as voice search and a full app store. Think long and hard before making it the anchor of your living-room streaming experience.
Editor's note: This review supersedes our original review of the Apple TV. You'll find our previous opinion preserved here.