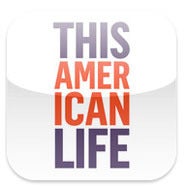 A January story on Apple and its manufacturing processes that aired on the This American Life radio program contained "significant fabrications," according to host Ira Glass. The admission game in a Friday blog post from Glass that retracted the original piece.
The radio story, " Mr. Daisey and the Apple Factory," was created by playwright Mike Daisey—it was an excerpt of a one-man show he had been staging at theaters around the country—and purported to tell the tale of his trip to China, where he visited the Foxconn factories that make Apple's iPhones and iPads among other electronic gadgets and supposedly documented poor working conditions there.
Daisey's piece, along with a series of similar stories in the New York Times, helped create a growing storm of criticism against Apple and Foxconn. Apple CEO Tim Cook said he was outraged by the reports in an email to Apple employees but has said the company will lead the way in improving working conditions at its suppliers' factories.
The podcast version of the This American Life episode featuring Daisey's report was the most-downloaded in the show's history.
In his Friday blog post, Glass said Daisey had misled This American Life staffers during the fact-checking process. This week's episode is an hourlong examination of how the piece made it to air; audio from the original story has been removed from the show's website.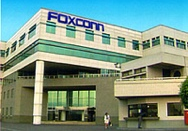 This American Life said Daisey's interpreter disputed two significant facts in the piece—that he had met underage workers, and that a man with a mangled hand was injured making iPads at Foxconn. Daisey also misreported the number of factories he visited, the number of workers he spoke with, and the locations of certain events.
"We're horrified to have let something like this onto public radio," Glass wrote.
Daisey was defiant in his own blog post Friday, but added: "What I do is not journalism."
"I stand by my work," he wrote. "My show is a theatrical piece whose goal is to create a human connection between our gorgeous devices and the brutal circumstances from which they emerge. It uses a combination of fact, memoir, and dramatic license to tell its story, and I believe it does so with integrity. Certainly, the comprehensive investigations undertaken by The New York Times and a number of labor rights groups to document conditions in electronics manufacturing would seem to bear this out."
Glass said that his show's fact-checkers had tried to contact Daisey's interpreter before the piece ran; Daisey misled them about being able to contact her.
"We're letting the audience know that too many of the details about the people he says he met are in dispute for us to stand by the story," Glass said. "I suspect that many things that Mike Daisey claims to have experienced personally did not actually happen, but listeners can judge for themselves."
Whether the retraction slows down the avalanche of criticism directed at Apple in recent months remains to be seen; parts of the New York Times series of stories have also been challenged on factual grounds.
Apple has already published its annual Supplier Responsibility report detailing its findings about conditions at supplier factories. The company has also asked the Fair Labor Association to conduct an indepedent investigation of the plants of its final assembly suppliers.
"Apple takes worker conditions very seriously," Apple CEO Tim Cook said last month, "and we have for a very long time."