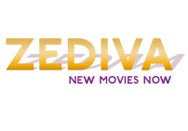 If this were a movie, it wouldn't have a happy ending. Zediva, the now-shuttered scrappy upstart that attempted to offer cheap online movie rentals in a novel way, announced over the weekend that it won't be refunding any money to its former customers.
Zediva streamed DVDs without succumbing to studio limitations like multi-week new release lockouts and featureless rental-only discs. The company's clever trick was that it streamed the DVD's contents directly to you, granting you remote control of one of its hundreds of DVD players as you watched.
The downside to Zediva's unique approach was that courts deemed it illegal. The MPAA filed suit against Zediva in April 2011; by August, a U.S. District Court Judge had forced Zediva to stop streaming movies with a preliminary injunction. If Zediva were a zombie by that point, its undead brain received the death blow in November 2011, when the injunction became permanent, forcing Zediva to forever close its virtual doors.
At that time, Zediva wrote: "We are quite aware that some of you have unused credits with us and appreciate your patience as we figure out our next steps."
It turns out, however, that those "next steps" involved legal fees, creditors, and others of that ilk. Louis E. Black, counsel to Zediva corporate parent WTV Systems, wrote in an email to the company's customers that there is not enough money left to reimburse them. What little money is left will be awarded to three charities. So it seems the only Zediva-related streaming available to the company's former customers relates to tears and faces.
The full text of Black's email reads as follows:
The process of liquidating the company's few remaining assets has now been completed. The cash proceeds, net of administration expenses, have been divided equally among all of the company's creditors (each of which was unsecured), resulting in a recovery of approximately $0.018 per dollar owed to each creditor. The prorated amount due to you is less than cost of processing your payment. Therefore, the total of the amounts payable to Zediva's subscribers will be donated to the top three charities requested by them. If you have a particular charity in mind, please send an email with its name to support@zediva.com within 15 days.