Your new iPad's battery is fine. Despite some media reports suggesting that Apple's newest tablet suffers from a pair of battery-related issues, Macworld's own research concludes that the third-generation iPad's battery works as designed, and that customers needn't fear harming the battery by over-charging it.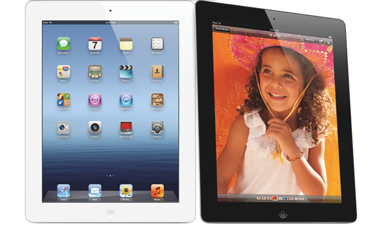 Dr. Raymond Soneira of DisplayMate Technologies first sounded an alarm about the new iPad's battery because he believed that it wrongfully indicated its battery was 100 percent charged when in fact it was closer to 90 percent full. He wrote that if you unplugged your charging iPad at the first moment the battery meter ticked over to 100 percent, "you get 1.2 hours less running time."
But worse still, Soneira further alleged that Apple says leaving your iPad plugged in for too long—when you wanted to, say, top off the battery—could "harm the longevity of the battery."
It's unclear where Soneira's Apple-attributed quote about overcharging the battery harming its longevity comes from. Macworld has found no statements from Apple to any press organization on the subject, and the company declined to comment for this story. All references to such a claim seem to trace back to Soneira's report, or CNBC's coverage of same. And Apple's own guide about charging the iPad's battery makes no reference to an over-charging risk.
Carl Howe, the vice president for data sciences research for mobile-focused market research company The Yankee Group, told Macworld that "There is no damage caused [to the iPad's battery] by leaving it plugged in. … There's a charging circuit that makes sure that doesn't happen." To describe how the charging circuit works, Howe compared it to how you'd use a pitcher to fill a glass of water: "You don't pour water in at full speed until the water flops over; the way you do it is you pour in the water until you get within five or ten percent of the top, and then you slow down—and make sure you put in the least amount you can to keep it from overflowing. That's the way the charging circuit works."
That charging slowdown is referred to as trickle-charge mode—"it's like trickling in the water from the pitcher, to make sure you don't go over the lip of the battery," Howe explained. In fact, that trickle charge mode explains Soneira's other concern regarding how full the battery is when the new iPad first reads 100 percent. Howe agrees that, at that point, the battery can indeed get fuller, but says that's not a problem. "The capacity that [Apple is] advertising is based on when the iPad first says 100 percent—everything you get over and beyond that at the trickle charge stage is just kind of gravy."
Apple does suggest that if you don't use your iPad regularly, you should make sure to charge it fully and then drain it completely at least once a month for maximum battery health. And even if you use your iPad regularly, that same complete charging cycle will ensure "proper reporting of the battery's state of charge." Calibrating the battery once a month is essentially feeding the software accurate data about battery life to influence its calculations.
That means you can safely plug in your iPad at bedtime; even if the battery meter hits 100 percent at midnight, it's no problem for your tablet to keep on charging until the rooster crows. The new iPad boasts the same 10-hour battery life that the previous two iPads claimed, though it needs a bigger battery to pull that off—specifically, a 42.5 watt-hour battery, compared to the iPad 2's 25 watt-hour model. That larger battery unsurprisingly takes longer to charge completely than the iPad 2's.
Macworld Lab is currently running some battery tests on the new iPad, and we'll post a story when they're completed.
iPad (third generation) family