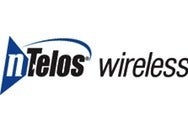 Add a fifth name to the slowly-expanding list of U.S. carriers offering Apple's iPhone. Joining the fray in addition to AT&T, Verizon, Sprint, and C Spire is regional carrier nTelos. The Virginia-based newcomer to iPhone sales says that it will sell the iPhone for less money and with more affordable rate plans.
Indeed, according to the nTelos website, you'll be able to pick up the 8GB iPhone 4 for $50 or the 16GB iPhone 4S for $150, with prices ticking up by another $100 for the 32GB and 64GB iPhone 4S. Those prices are $50 less than what nTelos's competitors charge.
Like Sprint, nTelos plans to offer unlimited everything—voice, text, and data. nTelos says that it will charge $100 per month for an unlimited individual, one-line plan. A two-line plan will cost $140 per month, with additional lines costing another $50 per month. Plans require a two-year commitment.
A cheaper alternative is available, too; for $80 per month, customers get unlimited text and data, with a maximum of 600 voice minutes.
nTelos notes that it will throttle data (meaning you'll experience slower Internet access) after your first 5GB of data usage each month.
nTelos employs a CDMA PCS network, with technology akin to the Sprint and Verizon networks.
The company will begin selling the iPhone on April 20 in retail stores, online, and with phone orders; customers can pre-register to indicate their interest at the company's website. The carrier says it will open its retail stores early at 7 a.m. on April 20.
Although nTelos customers can place calls nationwide, its plans aren't open to everyone. As a regional carrier, nTelos requires that customers live within its coverage footprint—a region spanning Virginia, West Virginia, and portions of Maryland, Ohio, Kentucky, and North Carolina—in order to sign up for its service.
Editor's Note: nTelos isn't the only regional carrier to announce it was adding the iPhone. We've got a report detailing all the regional carriers who announced iPhone support on Wednesday.