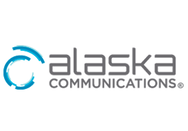 If you were hoping that you could count all the U.S. iPhone carriers on one hand, we have bad news (unless you're a mutant): Shortly after regional service provider nTelos announced that it would become the nation's fifth iPhone carrier, another such regional carrier— Alaska Communications—announced that it would become number six.
You'll need to be an Alaska resident to avail yourself of Alaska Communications's offerings. The company is offering four plans for iPhone customers. For $90 per month, you get unlimited talk time, no text messages, and 2GB of monthly data. For $101 per month, you get unlimited talk and text, with 5GB of data. If you only need the ability to place calls while you're within The Last Frontier, you can shave $10 off those prices.
Like nTelos, Alaska Communications will offer the iPhone 4 and 4S at prices $50 less than what you're accustomed to: The 8GB iPhone 4 will cost $50; and the 16GB, 32GB, and 64GB iPhone 4S will cost $150, $250, and $350, respectively.
The iPhone 4 and 4S will go on sale to Alaska Communications customers on April 20 at 12:01 a.m. Alaska time.
Editor's Note: Read our full report detailing all the regional carriers who announced iPhone support on Wednesday.