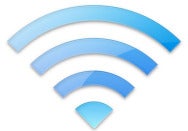 A total of 439 million households around the world had installed a Wi-Fi-based home network at the end of 2011, equivalent to 25 percent of all households, according to market research company Strategy Analytics.
South Korea, where broadband networks are almost ubiquitous, had the highest Wi-Fi household penetration in the world in 2011, with just over 80 percent, Strategy Analytics said.
Other countries with high penetration of Wi-Fi networks in the home include the U.K., France and Germany. In all those countries more than 70 percent of households have a Wi-Fi network, with the U.K. edging out the other two at 73.3 percent.
In the U.S., 61 percent of households have a Wi-Fi network, according to Strategy's data.
The continued proliferation of Wi-Fi-enabled devices, along with the expansion of broadband services provides a foundation for further growth in adoption, according to Strategy Analytics.
By 2016, the total worldwide number of Wi-Fi households will have grown to nearly 800 million and penetration rate of 42 percent, Strategy Analytics predicts.
The main thrust of that growth will come from China. The country will add another 110 million Wi-Fi households by 2016.
Because of its population size, China already has the highest number of Wi-Fi households in the world, followed by USA and Japan.
But it isn't just in homes where the popularity of Wi-Fi networks is growing. The global wireless LAN equipment market hit an all-time quarterly high of $893 million during the fourth quarter of 2011, according to Infonetics Research.
Enterprises are racing to upgrade their infrastructure to support the wave of wireless devices hitting their networks, according to Infonetics.
The bulk of enterprise money is still spent on wired Ethernet switches, and will be for some time, but the growth is coming from wireless, Matthias Machowinski, directing analyst for enterprise networks and video at Infonetics Research, said last month.