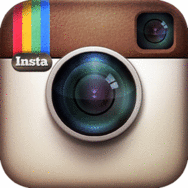 Since its debut in 2010 as an iPhone application, Instagram has been one of the most-popular photo-sharing services around. Monday, that popularity paid off: Facebook announced it was buying the service for a cool $1 billion.
Facebook founder and CEO Mark Zuckerberg said he planned to leave the service largely independent; users of Instagram will be able to have separate lists of followers and friends on the two services, and they'll still be able to share—or not share—photos on social networks of their choice. Instagram users already had the option of posting their photos directly to Facebook.
Instead, he said, Facebook engineers will help strengthen Instagram—while learning from the newer service about features it can add into its own products.
"We need to be mindful about keeping and building on Instagram's strengths and features rather than just trying to integrate everything into Facebook," Zuckerberg wrote on his Facebook timeline. "That's why we're committed to building and growing Instagram independently."
Kevin Systrom, Instagram's CEO, made the same point in his own blog post. "It's important to be clear that Instagram is not going away," he wrote, later adding: "The Instagram app will still be the same one you know and love."
Instagram launched on the App Store in October 2010, and within a year had grown to 7 million users and 1.29 million shared photos a day. Because it was largely limited to taking, editing, and sharing photos directly from the iPhone, it gave birth to an ecosystem of related services like the Instaview Mac app that let people view Instagram's photos on their desktop computers.
Monday's announcement comes a week after Instagram finally debuted on Android phones, broadening the service's reach beyond iOS users. The acquisition by Facebook could broaden Instagram's usage even further, to social network users who don't bother with smartphones.
"Providing the best photo sharing experience is one reason why so many people love Facebook and we knew it would be worth bringing these two companies together," Zuckerberg wrote.