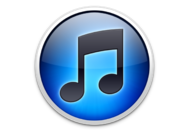 When Apple introduced iTunes in 2001, it served one purpose: As a music jukebox app. Later that year, it added its most important feature: The ability to sync tracks with the just-introduced iPod. Originally, you could just drag tracks onto your iPod and they'd copy over. iTunes had automatic music-sync features that were rudimentary, but they did the job.
That was a long time ago. These days, iTunes is simultaneously Apple's most important and problematic product. It's a music and video player. It's a store, the gateway to buying music, videos, ringtones, and iOS apps. And of course, it's a syncing system, connecting to Apple devices from iPhone to iPod to Apple TV.
Apple has packed almost everything involving media (and app) management, purchase, and playback into this single app. It's bursting at the seams. It's a complete mess. And it's time for an overhaul.
I use iTunes every day to listen to music on my Mac at work, and it works just fine. It's not perfect, but it's good. My issues are not with the core feature of iTunes, the music player. My issues are with all the other junk that has been grafted on since then.
iTunes syncs the media and apps on all your iOS devices, and I haven't found it to be either flexible or reliable. I can't tell you how many times I've had to delete everything and re-sync music, or videos, or apps because iTunes got confused about whether it had synced to that particular device before.
Syncing nightmares
Recently I connected my wife's iPad to our Mac at home to add some videos for my kids to watch. The iPad had never been synced with the Mac before, because it was using iCloud and the App Store. The moment I plugged it in, iTunes attempted to sync its own parallel collection of apps to this iPad, which I didn't want. When I tried to turn off this feature, it offered me a decision I'd never seen before: To delete all the apps on the iPad, or keep them and stop syncing. The second option was exactly what I wanted to do. So I chose it, and watched as iTunes proceded to delete all the apps on the iPad anyway.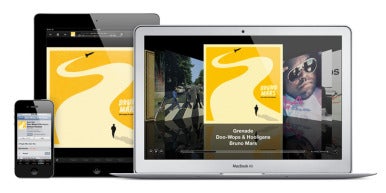 Given that all apps are available in the cloud these days, I'm not sure why iTunes is aggressively trying to sync apps with devices. In fact, given Apple's aggressive moves with iTunes Match and iTunes in the Cloud, even Apple seems to realize that syncing media with a Mac or PC running iTunes is kind of a mess.
Rather than continue to patch a sync system that was wonky to begin with and has only gotten worse, it's time for Apple to take a step back and re-think device syncing entirely. Right now it seems like the company's planning on solving this issue by having every device a person owns automatically download everything, a feature introduced in iOS 5. That's not a bad start, but users shouldn't have to pick between the cloud and their local computers—they should be able to move back and forth effortlessly. Adding a single movie to an iPad shouldn't take 25 minutes and the risk that you'll lose all your apps along the way.
And let's be honest: iTunes is at its worst when it comes to app management. The app-management interface in iTunes is ridiculously slow. iTunes can fill up your hard drive with tens of gigabytes of iOS apps that can easily be downloaded from Apple. Syncing apps frequently destroys folders and makes app disappear. The interface that shows where the app icons will appear on your iOS device is unstable, unreliable, and inefficient.
Time to simplify
If Apple's going to embrace the cloud wherever possible, it needs to change iTunes too. The program should be simpler. It might be better off being split into separate apps, one devoted to device syncing, one devoted to media playback. (And perhaps the iTunes Store could be broken out separately too? When Apple introduced the Mac App Store, it didn't roll it into iTunes, but gave it its own app.)
The iTunes we've all come to know has had a good run, but it's reached the point where it is a crazy agglomeration of features and functionality. If someone were to design it today, it wouldn't remotely resemble its current state. And as a portal to iOS devices and the iTunes Store, iTunes is too crucial to Apple's business to ignore or run on auto-pilot.
When it comes to hardware, Apple is bold in replacing popular old products with something new that's different, but better. It's time for the company to do the same with iTunes.