When news broke Monday regarding Facebook's eye-popping $1 billion acquisition of mobile photo sharing network Instagram, I experienced a variety of immediate reactions:
Wow, that's a lot of money!
I mean, a lot of money!
Is there some way I am entitled to any of that money?
I mean, I take a lot of photos of my kids on Instagram.
But wait a second: Why is Instagram worth so much money to Facebook?
What does Facebook get for its billion smackers, anyway?
By the (other) numbers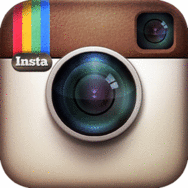 Instagram reported it had more than 30 million members before its launch on Android earlier in April. (Instagram said that in its first few days of release for Android, the app was installed more than a million times per day.) Instagram's users snap and share several million of photos every single day.
Facebook, on the other hand, projects that it will approach 900 million active members by the end of the year. Two years ago, the social network reported that its users upload more than 100 million photos per day; that's insane, and that's an old statistic. The number today is undoubtedly substantially higher.
Instagram's team consists of just 13 employees, and the technology behind the photo-sharing network isn't especially complex.
Oh, and if you had a billion dollars for every buck Instagram earned up until it was acquired by Facebook, you'd have exactly zero dollars: Instagram, as yet, has no business model and no revenue.
Those facts combined show me that this wasn't a profit-based acquisition, a talent acquisition, or even an audience acquisition: Facebook employs more than 3000 people, and Instagram's own network is roughly three percent the size of Facebook's.
Is it all about growth potential?
Facebook's current and future dominance seems fairly assured. It is both enormous and enormously popular. But once it reaches a billion members and beyond, how much more can it grow? The planet has about seven billion people; some percentage of those folks will never register for Facebook for all sorts of reasons.
Instagram's 30-plus million members are, comparatively, a drop in the bucket. In terms of membership growth potential, though, Instagram may well have the upper hand: If we posit that 2 billion world citizens are potential Instagram and Facebook members, Instagram can still register nearly all of them; Facebook can sign up just more than half.
Of course, that's a bit of a silly statistic. Facebook has its hundreds of millions of members, and most show no signs of abandoning the network any time soon. Growth potential is nice, but actual membership matters a lot more. Facebook wouldn't presume that a burgeoning network with just, say, ten members would be an even better buy because of its still larger potential growth.
And even if Instagram too can swell to hundreds of millions of members, it's likely that the overwhelming majority of those members would already have Facebook accounts, too.
But nonetheless, it's clear that Instagram's potential remains off the charts, and its growth rate is impressive—all the more so when you realize that, until a week ago, its entire membership solely consisted of iPhone owners. There's no official website of any merit, and no official desktop client, either.
A photo finish
From my perspective, Facebook's primary reasons for acquiring Instagram didn't focus on the members or the technology. Rather, the apparent goals are to ensure the larger network's continued dominance in photo sharing, gain still wider adoption on mobile devices, and of course gain access to some of the data that such photos provide—who's taking them, where, and when.
What are the other big photo-sharing networks Facebook could have aimed to acquire instead? Flickr, while still sizable, seems to be running on fumes. Picasa is small, and Google's not going to sell it to Facebook. Beyond those, there aren't any photo sharing networks with enough traction or activity to catch Facebook's eye.
And Facebook knew something about Instagram that many of the photo-sharing service's own members didn't want to acknowledge: Instagram essentially needed to sell; an utter lack of any revenue—and no plans to add one—isn't a recipe for long-term viability. Without an acquisition, Instagram faced a too-common painful choice between burdening its service with fees, ads, or both, or eventually run out of investors willing to fund things for everyone.
Put another way: If it weren't for Facebook, Instagram would soon enough surely have belonged to someone else. Facebook, like Apple, is big enough that it can buy impressive upstarts—even overpaying in the process—in part so that no one else can buy them instead.