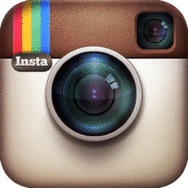 Facebook's purchase of Instagram this week may given the photo-sharing app's creators 1 billion reasons to smile. But not all of Instagram's users are cheering the $1 billion acquisition. A quick scan of your Twitter timeline will reveal that users have a lot of questions about what Facebook's Instagram grab means for them: What will happen to our photos? Will Instagram disappear as a stand-alone service? Why is Facebook bothering to buy Instagram in the first place?
But one question seems to come up more then all the others: What does Facebook have planned for Instagram?
We don't know all the answers to those questions at this point, but one thing is clear: Facebook is determined to be the one-stop shop for social networking, and no price is too high to keep that competitive edge.
Instagram is here to stay… for now
Instagrammers have reason to be wary about this latest turn of events. Facebook has snapped up other social networking sites and services before, only to snuff them out. Take the case of Gowalla. Facebook bought the popular location-sharing service last December, but what it was really buying was the team behind Gowalla. Facebook shut down Gowalla in January, and put its newly acquired talent to work on developing the social network's Timeline feature and strengthening its own location-sharing features. That the move also took out a would-be rival to Facebook in the location-sharing space probably made the decision to buy Gowalla all the easier.
Could the same thing happen to Instagram? After all, it's become a major force in photo-sharing, an area that Facebook would like to dominate. Prior to its arrival on the Android platform earlier this month, Instagram boasted 30 million registered users on iOS alone; the Android launch brought another 1 million downloads within the first 24 hours of the app's availability.
While that's a lot of users, especially in light of the fact that Instagram has only been around since 2010, that figure is still dwarfed by Facebook's 845 million active users. (It's highly likely that more than a few of those Facebook users also have Instagram accounts.)
Instagram is already pretty integrated with Facebook; users have the option to post photos directly to their Facebook profiles (if they choose). But while Facebook eventually gets the content, many users turn to Instagram first. Facebook doesn't offer filters or special effects for mobile uploading, so it makes more sense for Instagram users to opt in to share these photos on Facebook instead of uploading twice.
With Instagram under its belt, Facebook can cash in on Instagram's growth, and boast of two highly popular photo-sharing services that users rely on more than others.
For its part, Facebook insists that Instagram won't go the way of Gowalla. In his statement announcing the acquisition, Facebook CEO and founder Mark Zuckerberg said his social network is "committed to building and growing Instagram independently…and our goal is to help spread this app and brand to even more people." For now, Facebook will own Instagram and run the two sites independently, but perhaps with some features overlapping, like access to Instagram's filters directly from your Facebook account.
Facebook's massive resources could be great for Instagram: Hopefully, we'll see a quick release of updates, filters, and new features the keep the app fresh and exciting.
What it means for users
At least for now, Instagram will remain as is. Keep on snapping, sharing, and Sutro-ing your photos as normal.
But one thing that could change is Instagram's privacy policy. Neither Facebook nor Instagram have commented on this publicly, but it's not outside the realm of possibility that Instagram accounts might one day become subject to Facebook's policy for how content is used and shared: While you own the photos that you upload to Facebook, you give Facebook the right to use the IP content you post. As we know, Facebook uses this information for advertising and marketing purposes. The company can use this info until the original poster decides to delete the image, but the content will remain in Facebook's private database for a period of time before it's gone for good.
If this sudden take-over still makes you cringe, it's not too late to end your relationship with Instagram. If you want to delete your account without losing your photos, you can use a service like Instaport or Copygram.
Instagram users should also prepare themselves for changes. Facebook is not a company with a track record of leaving things be. This year alone, Facebook has rolled out its Timeline feature, extended Timeline to businesses, created an Add Interests menu option, and introduced high-resolution photo display and full-screen viewing options—and that's just been the last four months. "If it ain't broke, don't fix it" has never been the motto around Facebook, and it's unlikely to be the operating philosophy at Instagram now that Facebook is in charge.
[Leah Yamshon is an assistant editor for Macworld.]