More iOS devices arriving in the workplace mean more potential security headaches for the enterprise. Smart device security firm Mocana is looking to reduce some of those headaches by adding iOS support to its Mobile App Protection offering.
Released for Android last fall, Mobile App Protection, or MAP, places a security layer over mobile apps, keeping sensitive data safe without otherwise impacting the app's performance. On Tuesday, Mocana rolled out MAP 2.0, extending its protective features to iOS apps.
According to Mocana, MAP 2.0 essentially "wraps" layers of security around mobile apps, adding security features that weren't there before. There's no need to write any code, and IT administrators don't need access to the app's source code. It's a point-and-click process that takes a few seconds per app to implement.
"We believe with this product, we're moving the industry forward to the next phase [of security]—automation and fine-grain per-app control," Mocana CEO Adrian Turner told Macworld.
There's certainly a demand for more secure mobile devices in the enterprise, especially as more companies embrace the concept of Bring Your Own Device (BYOD), in which employees use their personal smartphones, tablets, and digital devices on the job. Apple routinely touts the number of major corporations using the iPad or iPhone in the workplace—in Apple's most recent quarterly conference call, chief financial officer Peter Oppenheimer said that iPhones and iPads are in use at nearly all of the top Fortune 500 companies. Just this week, IBM's chief information officer outlined plans to allow all 440,000 of the corporate giant's employees to use personal devices on the job.
The iOS platform is driving much of the corporate world's BYOD efforts, which is what spurred Mocana to add iOS support in version 2.0 of its offering. "What the market has really wanted is cross-platform support," Turner said. "There are a few Android-only shops, but they're the minority."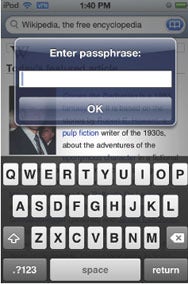 MAP 2.0 is capable of encrypting data-at-rest with FIPS 140-2 level 1 security, even if the app being modified didn't have built-in security in the first place. IT administrators can also use MAP 2.0 to put any app behind a passphrase authentication prompt or impose secure cut, copy, and paste to prevent data from being shared outside an app. MAP can create separate VPN tunnels for individual apps, preventing potential rogue apps from gaining access to a network. Mocana says MAP can rapidly add new security policies—geo-fencing that allows an app to only work within a specified location or time and date limitations that restrict apps to business hours—depending on what an enterprise needs.
Mocana offers MAP 2.0 on both subscription and perpetual licensing models; companies can also pay on a per-device or per-app basis. The update is available now to customers participating in Mocana's Early Adopter Program.