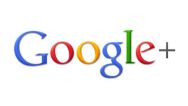 When Google rolled out significant changes to Google+ on Wednesday, it did so without first warning developers on the platform, and at least one prominent developer is fuming.
Mohamed Mansour created some of the most widely used extensions for Google+, including Extended Share, which currently boasts more than 83,000 users. Shortly after the changes to Google+ went live, Mansour posted a long comment to his profile page entitled, "Thank you Google for breaking all my apps and extensions without warning!"
Mansour emphasized that his objection was not that Google made the changes. In fact, he said he liked the new interface. Rather, he objected to Google's failure to release a preview to give developers time to modify their apps and extensions.
"My whole point is when you send an update that major, make sure you have a transition period," Mansour said. "Let them break all the extensions, I don't mind. If there was a transition period, I could take my time, I could let people help me, I could decide whether to support it or not support it."
Google+ has only a rudimentary API, so Mansour has essentially reverse-engineered the site to create Chrome extensions that give it additional functionality. In fact, one of Mansour's contributions to the platform was a mock-up API for others to use.
While other developers were sympathetic with Mansour's frustration, several of them noted the inherent risk of developing without the assurance of a stable API.
Mohamed Rafiq, a developer who writes a Google+ news blog, agreed that Google should have released a sandbox version of Wednesday's update. But, he said, he couldn't fault Google because the company has made clear that it is continuing to make changes to the social networking platform, which launched in beta in September 2011.
"When there is an official API, they don't do this," said Rafiq, who has shied away from building extensions for Google+ but has worked with the company's app engine. Mansour also described positive experiences working with Google on Chrome.
But Google+ user Kosso K pointed to an irony in Google's position. The company avoids issuing an API that could change frequently so as not to anger developers, "and yet they do things like this, with no warning at all."
Asked for comment, Google PR provided a statement attributed to David Glazer, the engineering director for Google+: "We appreciate and value developers contributing to our platforms and services, and continue to develop and support our official API. We can't support applications built on undocumented, unofficial APIs, including those based on reverse-engineering."
Updated at 11:11 p.m. PT to correct the spelling of Mohamed Mansour.