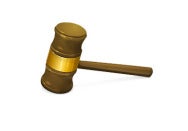 Apple has issued a rare public comment in response to the price fixing lawsuit filed against it and several large ebook publishers by the U.S. Department of Justice.
Apple spokesman Tom Neumayr told Macworld:
The DOJ's accusation of collusion against Apple is simply not true. The launch of the iBookstore in 2010 fostered innovation and competition, breaking Amazon's monopolistic grip on the publishing industry. Since then customers have benefited from ebooks that are more interactive and engaging. Just as we've allowed developers to set prices on the App Store, publishers set prices on the iBookstore.
The DOJ claims that Apple and various publishers colluded to get the industry to switch from retail pricing (where book sellers like Amazon set ebook prices) to the agency model, where the publishers themselves determine ebook prices. The DOJ alleges that the publishers and Apple made the switch in tandem to combat Amazon's dominance and its $9.99 price point for the vast majority of ebooks it sold.
Apple isn't the only company to counter the DOJ's claims in public. John Sargent, the CEO of publishing giant Macmillan wrote earlier this week that there was no collusion, and that his company "made the change [to the agency model] to support an open and competitive market for the future."
The outcome of the DOJ's antitrust case will likely have tremendous impact upon the publishing industry; publishers already make less money from ebooks than they do from printed books, and if the DOJ emerges victorious, ebook prices—and profits—will likely drop again.
Critics of the DOJ's position argue that the move will grant Amazon an ebook selling monopoly, and that the lower price points could put smaller book sellers out of business. But supporters counter that lower prices are better for consumers. The debate rages on.
Some publishers have already settled with the DOJ, including Hachette Book Group, HarperCollins, and Simon & Schuster. Apple clearly intends to fight, and seemingly hopes that its ability to point to another, very successful agency model—the App Store—will help its case.