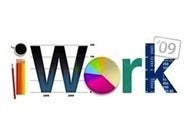 There's no such thing as a free lunch, and apparently there's no such thing as a free preview of paid Apple software, either. As noted by MacStories, Apple has removed the trial versions of Pages, Numbers, Keynote, and Aperture from its website, instead directing customers to the Mac App Store to purchase those titles.
Where Apple once offered the free iWork downloads, the company's website now says, "The trial version of iWork is no longer supported. But you can easily purchase Keynote, Pages, and Numbers from the Mac App Store." The Aperture trial page sports a similar message, along with a warning that you must delete the free trial version before you can install the full version from the Mac App Store.
The apps are indeed available on the Mac App Store—and for less than they ever cost in their boxed retail versions: You can get all three iWork apps for $60, where the boxed version used to sell for $79; Aperture costs just $80 in the Mac App Store, where the box used to cost $199. But "cheaper than before" isn't the same as a free trial, of course.
In fact, Apple doesn't allow trial, demo, or beta software in the Mac App Store; it encourages developers to post such software on their websites. Apparently, however, Apple has chosen to forsake that approach itself.
Free trials were once a hallmark of the Mac user experience, with shareware apps offering various means by which you could try before you buy: Some developers went with time-limited demo versions of their apps, some chose to offer feature-limited versions ("You can try the software out, but you can't save/print/etc."), and some coupled both limitations together. That business model still exists—but not in either of the two most prominent online destinations for Apple device-compatible software.
When it came to the iOS App Store, Apple didn't allow developers the option of creating true demo versions of their apps, so many developers turned to offering both free and paid versions of their apps. Free versions often lack a complete feature set or include advertisements, and—with rare exceptions powered through in-app purchases—can't be upgraded directly: You need to go back to the App Store to grab the full version if you do choose to upgrade. When Apple introduced the Mac App Store, it adopted the same approach.
It's unclear why Apple has turned its back on free trials; the company didn't respond to Macworld's request for comment. Certainly, Apple makes more money when customers buy apps than when they try them out and decide not to buy them. The good news is that—despite the fact that Apple claims in public that it doesn't offer refunds for Mac App Store sales—customers generally report success when asking the Mac App Store support team for refunds if purchases don't work out as well as hoped.
Still, many times customers can tell whether software is right for them with a few minutes of hands-on experience. Disappointingly, that will no longer be an option for customers considering purchases of the iWork apps or Aperture.