Amazon released the Mac version of the Send to Kindle application on Tuesday, bringing Mac users into parity with a Windows application that was released a few months back. Send to Kindle makes it easier to move documents into your Kindle reading cloud or onto a specific device, joining Amazon's earlier email service.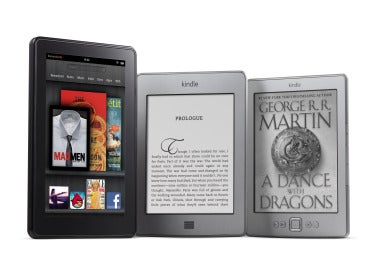 Send to Kindle's installation is mostly straightforward, although a bit buggy: when presented with only an "Install for all users" option by the installer, the choice appeared to be pre-selected in the install window, but I still had to click on it again to proceed with the install. The installer wraps up with a required Amazon login, so have your Amazon password at hand.
The app shows up in three places after installation—Double-click on the application icon on your Mac to show a window where you can drag-and-drop your files; control-click a document in Finder to bring up the new Send to Kindle service; or print any document through your newly installed "Send to Kindle" printer.
The printer option doesn't show up under the PDF menu where I expected to see it; instead, the Kindle is listed as a virtual printer in your list of printer options. (And for paper-phobes like myself who don't have a default printer selected, it becomes your default printer, which might not be the best idea.)
All three access methods bring up the Send to Kindle dialog box, where you can choose the document's Kindle destination, including software on an iOS device. There's a checkbox to indicate if you want to archive the document in your library, but I seemed to have the same result whether or not the checkbox was clicked (as indicated by the Cloud tab in my Kindle app on an iPod touch). I noticed a short lag time of about two to three minutes between the time when my documents finished uploading and the time they became available to view, but this wasn't too problematic. I compared the PDF rendering speeds against the same file in Dropbox: Dropbox gave me quicker thumbnails, but the Kindle app was faster at displaying nicely rendered text. Send to Kindle works with the same file formats that can be attached to an email message.
Send to Kindle is a free application, and requires Mac OS X Snow Leopard or Lion. The service is free if your device is Wi-Fi-equipped, but you'll run a service charge moving documents over Amazon's 3G Whispernet service.