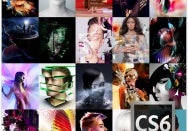 Adobe recently unveiled the details of the sixth version of its Creative Suite—14 separate applications, including two companion apps—spanning a vast range of creative workflows and pursuits, targeting artists, graphic designers, photographers, videographers, multimedia specialists, and Web designers. It has additionally debuted Creative Cloud, an overarching collection of products and services available via subscription of which the new Creative Suite 6 (CS6) is a huge part. In this episode of the Macworld Podcast I speak with Adobe managers Heidi Voltmer and Scott Morris about the details of these two efforts.
Download Episode #298
• AAC version (16.5 MB, 33 minutes)
• MP3 version (15.8 MB, 33 minutes)
Show Notes
We've extensively covered all that is CS6. See the following stories for more details:
And we'll have many more stories as we tour and review some of the applications within the suite.
To subscribe to the Macworld Podcast simply click here. Or you can point your favorite podcast-savvy RSS reader at: http://rss.macworld.com/macworld/weblogs/mwpodcast/
You can find previous episodes of our audio podcasts at Macworld's podcasting page.
Have any feedback on this podcast? Send regular podcast host Christopher Breen an e-mail; audio comments in the form of an AAC or MP3 file are particularly welcome. You can also leave us a message at 415/967-3622 if you'd like to have your comments included in a future podcast.
Note: When you purchase something after clicking links in our articles, we may earn a small commission. Read our affiliate link policy for more details.