Following a debut filled with fanfare and a rollout designed to stoke anticipation, Adobe has released its Creative Suite 6 (CS6) software for sale on its website and via authorized dealers worldwide. This upgraded collection of professional applications, which targets artists, graphic designers, photographers, videographers, multimedia specialists, and Web designers, is available immediately.
Bundled into four distinct packages, CS6 features upgrades of Photoshop and Photoshop Extended, Premiere Pro, InDesign, Dreamweaver, After Effects, Illustrator, Flash Professional, Audition, and Fireworks, as well as companion apps Bridge and Encore. It also debuts two new video-related software packages—Prelude and SpeedGrade.
At the same time, Adobe has announced that its Creative Cloud subscription service—widely expected to be available simultaneously with CS6—will now be released on May 11.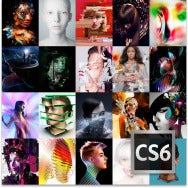 "We've seen a ton of excitement for both CS6 and Creative Cloud since our April 23 announcement," Scott Morris, Adobe senior marketing manager told Macworld. "We want Creative Cloud to be an amazing experience for our customers and we feel that we just need a little more time to fine-tune it. At the same time, we are aware of the high demand for CS6 and we didn't want to make customers wait any longer for it so we decided to release CS6 now and work on Creative Cloud a couple more days, putting the final finishing touches on it and then releasing it before the week ends."
Also planned for release on May 11 are all CS6 subscription offerings. This means that Adobe is making available its entire CS6 lineup only as traditional perpetual licenses—until Friday, when all subscriptions will be released. Individual subscriptions for major packages such as Photoshop, Illustrator, InDesign, Flash Professional, Dreamweaver, Premiere Pro, After Effects, Audition, and SpeedGrade are $20 per month based on a year's subscription, or $30 a month for month-to-month subscriptions.
Traditional boxes and licenses
The new CS6 bundles have been streamlined to reflect more recent design and employment trends. Each software title is sold individually (except for Bridge and Encore, which ship only as companion apps).
Design Standard, targeted to print-based graphic designers and artists, offers the standard version of Photoshop, InDesign, Illustrator, and Acrobat X Pro. It costs $1299, with upgrades at $299. Individually, the Standard version of Photoshop is $699, with upgrades at $199; InDesign is $699, with upgrades at $399; Illustrator is $599, with upgrades at $199. Acrobat X Pro is $449, with upgrades at $199.
Design and Web Premium, a newly reconfigured package for designers whose jobs span both print and Web, features Photoshop Extended, Illustrator, InDesign, Flash Professional, Fireworks, Dreamweaver, and Acrobat X Pro. It costs $1899, with upgrades at $399. Individually, Photoshop CS6 Extended is $999, with upgrades at $349; Flash Professional is $699, with upgrades at $119; Fireworks is $299, with upgrades at $149; and Dreamweaver is $399, with upgrades at $119.
The Production Premium, targeted to videographers, features Premiere Pro, After Effects, Audition, Flash Professional, Illustrator, and Photoshop Extended. The Production Premium costs $1899, with upgrades at $399. Individually, Premiere Pro is $799, with upgrades at $179; After Effects is $999, with upgrades at $179; and Audition is $349, with upgrades at $99.
Within the CS6 Production Premium, Prelude replaces Adobe's OnLocation software, and assists with video ingest and logging workflows, while SpeedGrade is a new video color grading and finishing tool. Prelude is $399 and SpeedGrade is $999.

The Master Collection includes all of the suite components except for the standard version of Photoshop. Flash Builder 4 is available only as part of the Master Collection or via subscription. It costs $2599.
Complete pricing information is available on Adobe's website.
Adobe wasn't waiting around for the formal release to give folks an idea of what was coming. Instead, last month the company released a free public beta of Photoshop CS6, and shortly thereafter, it previewed the entire Production Premium CS6 at the National Association of Broadcasters annual convention.
Macworld's First Looks at Photoshop CS6, InDesign CS6, and Premiere Pro CS6 cover these products in great detail.
Creative Cloud coming soon
Adobe's Creative Cloud includes, but is not limited to, all CS6 software packages. It focuses on four major points of artistic workflow: Delivering content creation tools; integrating sync and storage services to and from the cloud; publishing services for creating websites, digital publications, and apps, and updates for current and future software releases.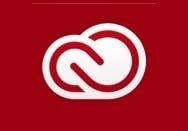 Creative Cloud subscriptions are available in 36 countries and in multiple languages. Pricing for Creative Cloud membership for individuals is $50 per month with annual membership, and $75 per month for month-to-month membership. A special introductory offer of $30 per month is available for CS3, CS4, CS5 and CS5.5 individual customers. That subscription price matches the offering for the educational market.
In addition to the CS6 apps, Creative Cloud features subscription-only software such as Edge Preview, an HTML 5 animation program; Muse 1.0, a visual website development tool; Business Catalyst, a content management system and Web host that works with Muse; TypeKit, which provides Web fonts for site creation; Adobe Creative Cloud Connection for sync and storage of files, 20GB of online space that lets you sync and access content directly from Creative Cloud, and Adobe's Touch suite of applications.
Education offering
With the availability of CS6 for the professional community comes concurrent availability to the academic community. The new Adobe Creative Suite 6 Student and Teacher Edition is targeted to educational institutions, teachers, and students and is designed to help K-12 and higher education institutions enhance teaching, learning, and career preparation via Adobe's software.
For the student and teacher editions of CS6, the prices are as follows: Design Standard, $275; Design and Web Premium, $449; Production Premium, $449; and Master Collection, $799.
More details on Adobe's educational pricing are available on its website.
System requirements
Adobe Creative Suite spans a wide range of products, with various system requirements. Generally, you will need Mac OS X 10.6 or 10.7 to run anything on Adobe CS6. An Intel system with anywhere from 1GB to 8GB of RAM is also ideal. On the Windows side, mostly you'll need an Intel Pentium 4 or AMD Athlon 64 processor, Microsoft Windows XP with Service Pack 3 or Windows 7 with Service Pack 1, and between 1GB and 8GB of RAM. Be sure to check the system requirements of the specific products you intend to buy in order to have them run optimally.