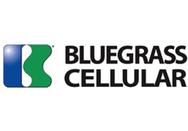 This year's Kentucky Derby may be over, but there's another horse race about to start. Regional carrier Bluegrass Cellular announced on Tuesday that it will begin offering the iPhone 4S to its customers on Friday, May 18, with customers able to immediately "pre-register their interest" at the carrier's website.
Based in Elizabethtown, Bluegrass Cellular offers 3G-EVDO service in 34 counties of Kentucky; nationwide coverage is offered as well, via Verizon's EVDO network. The carrier is even in the process of rolling out a 4G LTE network in its coverage area.
When the iPhone 4S goes on sale next week, Bluegrass will offer the 16GB, 32GB, and 64GB models for $149, $249, and $349, respectively. The carrier will also offer the 8GB iPhone 4 for $49. Those are significant discounts from the prices for the handset on national carriers, but in line with previous regional offerings, which included fellow Kentucky carrier GCI.
As far as plans go, Bluegrass is offering three levels of service with a two-year contract: 200 minutes of any-network and 600 minutes of on-network talk for $65 per month, 550 minutes of any-network and unlimited minutes on-network talk for $80 per month, and true unlimited minutes for $100 per month. Each plan comes with unlimited SMS messages and 3GB of data.
Bluegrass brings the total number of iPhone carriers nationwide to eleven, but that's not the end of it: two additional regional carriers, in California and Kansas, have also announced their intentions to begin selling the iPhone next Friday.
Updated at 9:12 a.m. PT with information about additional carrier announcements.