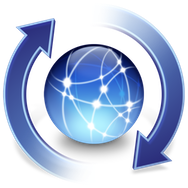 Get your clicking finger ready, because Apple's dropped a few updates for your Mac. On Wednesday, the company released OS X 10.7.4, Safari 5.1.7, and Security Update 2012-002.
The update to 10.7.4 fixes the password vulnerability for users who had enabled FileVault encryption prior to Lion, first reported in February. In addition, it patches a number of other security flaws in the software. Snow Leopard users will get similar security fixes in Security Update 2012-002.
An issue where the "Reopen windows when logging back in" option is always enabled is also fixed in 10.7.4, and the update brings improved compatibility with certain British third-party USB keyboards, better Internet sharing of PPPoE connections, improved printing to an SMB print queue, better performance when connecting to a WebDAV server, additional Raw image compatibility, and more.
Though OS X 10.7.4 supposedly updates Safari to version 5.1.6, a separate 5.1.7 update appears to be available to Snow Leopard users (and to Lion users after they've updated to 10.7.4). Most notably, that browser update disables older versions of Flash Player that don't have the latest security updates. Users who attempt to load Flash content will be prompted with a dialog box to visit Adobe's site and update to the newest version of Flash.
The update also improves Safari's responsiveness in low memory conditions and fixes a problem the could affect websites which authenticate users via forms.
All updates are recommended for all users and are available via Software Update or Apple's support download site.