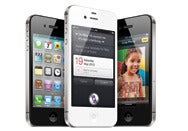 Nearly one in three smartphones sold in Japan last fiscal year was an iPhone, pushing Apple's sales far ahead of main rival Samsung in the country, according to data published by a local research firm.
In the fiscal year ending March 31, smartphone vendors shipped 24.2 million devices in Japan, of which 30 percent were iPhones, making Apple the clear leader in the category, according to data vendor MM Research Institute. Samsung captured an 8.3 percent share, trailing Apple as well as domestic makers Sharp, Fujitsu and Sony.
Global data published recently has shown that the smartphone market is dominated by Apple and Samsung. IDC and Strategy Analytics estimated that Samsung overtook Apple for the top position in the January-to-March period, while iSuppli said Apple was the leader. A rough comparison of the numbers shows Japan makes up about five percent of the global smartphone market.
Apple and Samsung have traded the lead as they release new models, with Apple's launch of the iPhone 4S late last year giving it a recent boost. Samsung is currently gearing up for the launch of its Galaxy S3 handset, due to go on sale worldwide over the next few months, while Apple is expected to release a new iPhone later in the year.
The iPhone 4S gained subscribers in Japan at a sharp pace last year, the first time an Apple phone has been carried by two operators in the country. Au joined Softbank in offering the device, leaving only DoCoMo among Japan's main three operators without the phone. All three offer handsets from Samsung's portfolio.
The data from MM showed that smartphones made up 57 percent of total mobile shipments during the fiscal year, pushing Apple to number two in the overall Japanese handset market, behind Fujitsu. The growing smartphone market has lifted Japan's once-stagnant mobile market, pushing total shipments to 42.7 million, the first time in four years that number has topped 40 million.
Apple and Samsung are locked in patent battles in many countries, including Japan, each aiming to block sales of the other's products.