One of the best things about the iPad is its apps and programs made with the artist in mind. From high-end illustrations to comics and stellar graphics, we've seen some amazing work produced solely with an iPad (and perhaps with some extra help from a stylus tool). We want to see what works of art our creative Macworld readers have designed using just their iPad, so we're having an iPad digital art contest.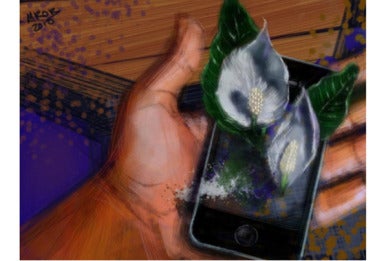 What we're looking for are pieces that show off your artistry skills, but that also demonstrate the iPad's apps and tools that artists use to create illustrations. No photography, please. You can use whatever iPad tool or app you'd like, just as long as it was created entirely on the iPad.
Rules: Participants must submit an iPad made illustration. No photography will be considered; we're looking for original illustrations and graphics. Only one image per person will be seen by the judges. If you enter multiple illustrations we'll pick the one we think is the strongest. We are checking metadata, so please don't send any pieces with this information stripped out. Use any app or program you'd like, so long as it's available in the App store. Additional drawing tools, such as styluses, are allowed, but please indicate what you used when you submit your illustration. The contest is limited to US residents only. You must be the original artist and own all rights to that image to submit it. Read the full contest rules here.
Judging: Our editors will judge all submitted art pieces based on quality, personality, and originality. All tools and apps will be equally considered, so a pricier app with sophisticated features won't necessarily produce better work. We want to see what you can create.
Prizes: Thanks to our sponsor Scosche, our first place winner will receive a pair of Scosche REALM Headphones (RH1056md).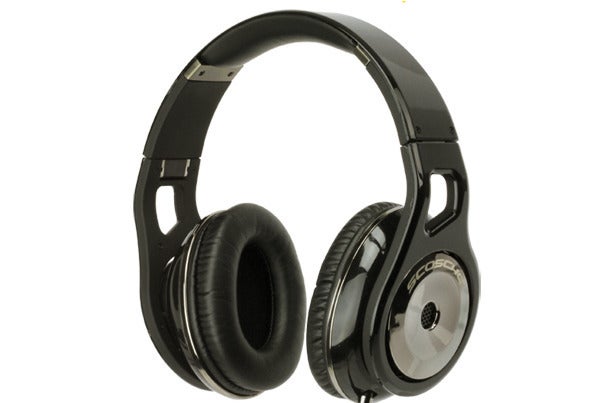 Second place will get you a Scosche bassDOCK Speaker Dock for your iPad.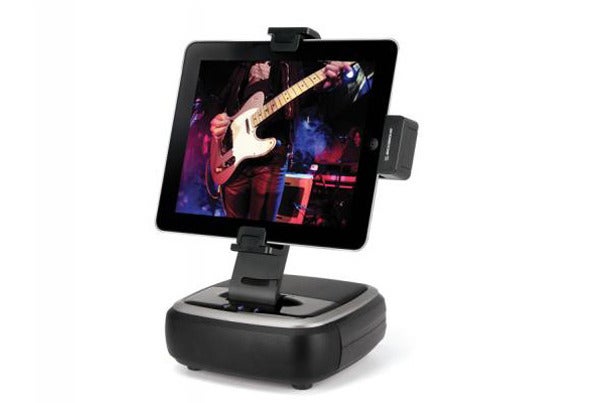 The third place winner gets a pair of Scosche Premium Increased Dynamic Range earphones with tapLINE III control technology (IDR656md).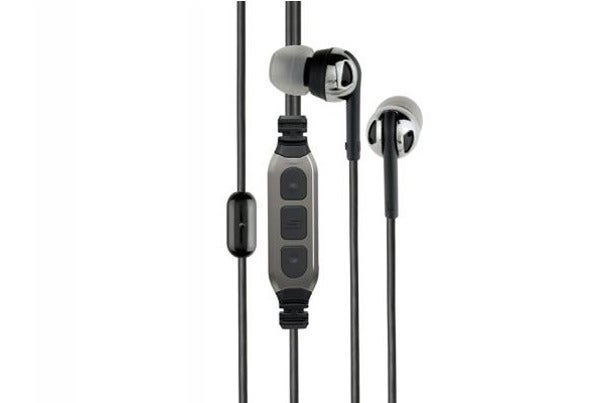 Five runner-ups will receive a free boomCAN portable media speaker, and every winner gets a touchPEN stylus, too.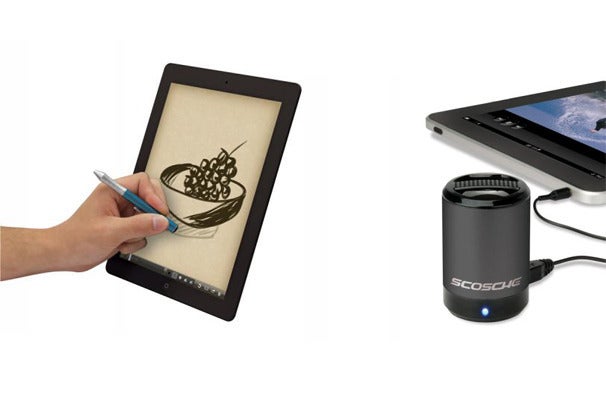 How to enter: Send your iPad illustration as an image to contests@macworld.com with the subject line "iPad Art Contest." In the body of the e-mail, include your full name and location and tell us a little about your work, what app or program you used, how you created the piece (tools like styluses, etc), and any story behind the image. We will be checking metadata, so make sure you send the original iPad file. Only one piece per person will be seen by the judges, so if you enter multiple projects we'll pick the one we think is the strongest.
Deadline: The deadline for entries is Monday, May 28th, so get going! Winning pieces and honorable mentions will be featured on Macworld.com in a slideshow, and possibly on Macworld's official Facebook page. You retain all rights to your submitted images; we will only ever use them in the contest slideshow. We will also watermark the images before publishing them to help protect your work.

Want to stay up to date with contest results and other Macworld happenings? Check us out on Facebook or Twitter.
Make sure to "Like" Scosche on Facebook to learn more about their products and offerings.
UPDATE: This contest is now closed, but you can help us vote for our top five runner-ups by heading over to our Facebook page. Check back soon for our list of winners!