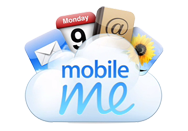 At the end of June, MobileMe floats away to the great cloud-service graveyard in the sky, replaced by iCloud. But not every MobileMe customer can use iCloud just yet—specifically, those who chose to stick with Snow Leopard, rather than upgrade to Lion.
Earlier this month, however, Apple began informing MobileMe customers who hadn't yet transitioned to iCloud that they could, in fact, continue using their me.com or mac.com email addresses and calendar after the June 30 deadline passes.
As reported by Joe Kissell at TidBits, Apple's updated MobileMe Transition and iCloud page now includes this nugget:
As of May 1, you can choose to keep using your mail after MobileMe ends, even on devices that don't meet the iCloud system requirements. Just go to me.com/move and select the option to keep using your email after MobileMe ends. Once you have completed this short process, your mail will continue to work on devices that don't meet the iCloud requirements after MobileMe ends on June 30th, 2012.
When you visit that URL, Apple suggests that you'll access your MobileMe mail only via a Web interface after June 30. At TidBits, Kissell explains that you can still configure your email client of choice—including Mail—to point to your MobileMe account, even after June 30; you simply need to configure it as an IMAP account pointing to imap.mail.me.com. Of course, we won't know with certainty that Kissell's approach will continue to work after June 30 until, you guessed it, July 1.