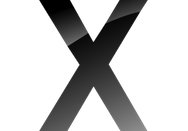 If you still cling to Leopard like I cling to 80s music, good news: Just as I haven't forgotten Right Said Fred, Apple hasn't forgotten you. The company on Monday released a pair of security updates for the older operating system: Leopard Security Update 2012-003 and Flashback Removal Security Update.
The Leopard Security Update disables older versions of Adobe Flash Player that don't contain the latest security updates, prompting you to upgrade instead. That mirrors an update Apple offered for Safari on Snow Leopard and Lion last week.
The Flashback Removal Security Update finds and removes the most common variants of that insidious malware; the updater may need to restart your Mac to complete the removal of any malware.
Both updates are available directly from Apple's website or via Software Update; each requires Mac OS X 10.5.8.