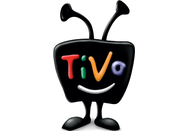 In the world of TV set top boxes, TiVo has managed to hang in there, despite heavy competition from TV service providers, Apple, Google, other third parties, and even the TVs themselves. TiVo on Monday announced a couple of new products that they hope will give them an edge over the competition—the key product being TiVo Stream, which will allow TiVo user to stream content to iOS devices.
While the ability to stream a DVR's content to an iPad of iPhone can be found on other devices, TiVo says that TiVo Stream is unique in that it will let you watch a recorded show on multiple devices without affecting what's being watched on the TV. Also, TiVo says that TiVo Stream will have support for transferring a recorded show to an iOS device "for viewing outside the home."
However, to use TiVo Stream, you'll need to have a TiVo Premiere box, which start at $150, plus a service plan that costs $15 per month (or you can pay a one-time $500 fee for the life of the box).
TiVo also announced a new product, the "IP set-top box," that will allow owners of the TiVo Premiere Q to view content on secondary TVs in the home.
TiVo did not release pricing and availability for TiVo Stream or the IP set-top box, but both products will be available through retailers and through TV service providers.