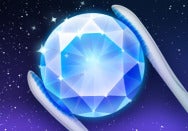 The Mac Gems blog is all about reviews of great, inexpensive software, but I occasionally highlight a good deal on Gems, as well. Today is one of those times, as I've got a couple notable promotions to cover.
First, the time-sensitive one: Over at $2 Tuesday, you can get two past Mac Gems and a future Gem (though you didn't hear that from me) for the paltry sum of $2 each:
Dropzone makes it easy to move, upload, or share files using a simple, drag-and-drop interface.

Compartments ( ; 2010 review) is a nifty home-inventory app that makes it easy to catalog your belongings, as well as to track product warranties.

Socialite ( ; 2010 review) lets you follow your favorite people and sites on Twitter, Facebook, Flickr, Digg, Google Reader, and RSS—all from within a single app. Socialite also makes it easy to share the stuff you find.
Second, for the next month, the current bundle from the folks over at The Mac Bundles consists entirely of previous Mac Gems. For $40, you get these ten apps:
If any of these apps appeal to you, now's a great time to get them at a steep discount.