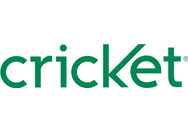 Would-be iPhone users rooting for a no-contract, prepaid option finally have one, thanks to Cricket. The carrier, which boasts 6.2 million customers, announced on Thursday that it would begin selling the iPhone 4S and the iPhone 4 on June 22.
Cricket's $55 per-month prepaid plan includes unlimited voice, SMS, and data—although that last one comes with an asterisk, thanks to the company's "fair usage" policy, which limits data to 2.3GB a month.
The downside? Because the carrier can't be assured of your sweet, sweet monthly payments under a contract, the cost of the phone itself is unsubsidized. For the 16GB iPhone 4S, for example, you'll pay $500—instead of the $199 or less that you'd pay at most other carriers. The iPhone 4—a phone that was originally released, we'll remind you, in 2010 and fetches a $99 price in most places—will cost you $400 for 8GB of storage.
For many, that tradeoff might well be worth it, given the lower cost and mostly limitless nature of Cricket's service plan. But coverage might also be a factor for many potential customers: Cricket is far smaller than major players like Verizon, AT&T, Sprint, and T-Mobile, and smaller even than larger regional carriers like MetroPCS and U.S. Cellular. As a smaller carrier, much of Cricket's nationwide service is provided via agreements with companies like Sprint and MetroPCS. That can mean spotty coverage outside of metropolitan areas, especially in the central regions of the country. Then again, if you stick mainly to places like Times Square, Cricket might be just fine.
Cricket marks Apple's first foray into the prepaid market in the the U.S., though it's previously ventured into that realm in other countries. However, as Apple's addition of more and more carriers into the mix has begun to make the iPhone available to pretty much any postpaid customers who want one, the company may now be looking to appeal to those remaining niches of customers who haven't yet been served.